The SCHUNK unit can be used together with centric or parallel grippers.
03-11-2014 - With the Lean Automation Program from SCHUNK, the competence leader in clamping technology and gripping systems, machine tools can be automated quickly, easily, and cost-effectively. The principle is simple: via a shank interface, handling and cleaning modules are clamped in toolholders, deposited in a tool rack, and on request they are exchanged in the machine spindle.

In order to prevent the force build-up on the machine spindle from becoming too high when the machine tool is self-loading, SCHUNK has developed the GSW-B-AGE compensation unit. It compensates tolerances, inaccuracies in all six degrees of freedom, and simplifies automated joining processes, where the workpieces are to be fixed over bolts or pins. Moreover, the workpieces are pressed with a compensation unit against the fixed jaw of a clamping force block, until the clamping process is finished. The compensation unit is equipped with an interface to the gripper on one side, and on the other with a 20-mm shank, which can be clamped in many conventional toolholders. The SCHUNK unit can be used together with centric or parallel grippers.
Featured Product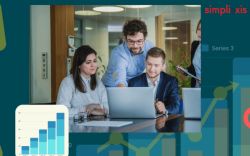 Honeywell Intelligrated has distribution and fulfillment expertise, system integration experience and innovative robotic controls foundation to relieve labor and productivity pressures in your distribution center.