Leading lubrication management supplier with strong footprint in metalforming and stamping expands its capability in die casting industry.
Grandville, MI March 26, 2014

Industrial Innovations, a leading manufacturer of industrial lubrication equipment for operation in metalworking industries, today announced its acquisition of Advance Products Corporation's Automation division, known for its die casting solutions. The new entity will do business as Advance Automation and branded as "an Industrial Innovations Company." All operations are being consolidated within a single Industrial Innovations location.
"This acquisition leverages the best solutions of both companies to deliver a higher level of capability to our customers," said Industrial Innovations' president Troy Turnbull. "With this depth of product and application experience, we can be a one stop shop for automation and lubrication solutions across the die casting, foundry and metalworking industries."
The addition of the Advance Automation product line expands Industrial Innovations' existing lubrication management solutions footprint within both the die-casting and foundry industries. Advance has been serving the industry since 1948 and has a strong customer base using its reciprocating die sprayers, servo ladlers, robot extractors, temperature control systems and die spray and plunger tip lubricating systems.
Industrial Innovations has been providing industrial lubrication systems to the metal forming, machining, stamping and die casting industries for over 30 years. The company is known for its SPRA-RITE brand and comprehensive approach to lubrication solution development, supported by the effective engineering principles, reliable components and quality construction of its equipment.
Featured Product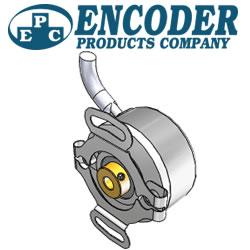 EPC is excited to announce our NEW online 3D Configurator. This new tool makes it even easier to configure EPC's products exactly how you need them for your application. The 3D Configurator interface is intuitive and works in any web browser for both desktop and mobile. It'll only take you a moment to learn your way around the program. Careful, though: it's so fun to play with, you may spend a whole afternoon on it!