RoboTar, a robotic chord hand for guitar players will launch a crowd funding campaign to raise money for manufacturing and distribution at the end of this month.
After Glenn "Dee" Krumwiede of Wisconsin suffered a severe stroke impacting his left side, his primary focus for recovery went toward fundamental activities like walking, but a very close second was playing guitar. While Dee regained some of his ability to walk, the fine motor skill, strength and dexterity required to play guitar did not follow.

Motivated by his father's determination to play again, Kevin Krumwiede of Northern California set out to build something that could bring guitar back into his dad's life. What came next took a life of its own and Kevin found himself in the hotbed of the Maker Movement in Northern California. Surrounded by creativity, skilled and interested people to help, new products in maker electronics, access to technical meet ups, hacker spaces, access to new tools like 3D printers, laser cutters and CNC machines at locations like Tech Shop in San Francisco and incredibly supportive community, RoboTar came to life.
Now with a broader potential market that includes new guitar learners, pros that want to master new skills like improvising while playing their own chords, music teachers, therapists and children, Krumwiede is preparing to make the device more widely available leveraging a crowd funding campaign like Kickstartr.com in May.
For more information on the campaign visit www.robo-tar.com or watch Kevin's video here: http://youtu.be/p1qn5rg96Kg
Featured Product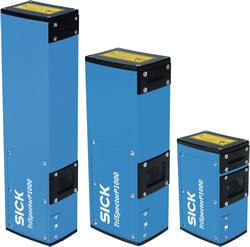 LiDAR (Light Detection and Ranging) is one of the most reliable methods for parts sensing in factory automation today. SICK has made this technology affordable and easy to use! Click on the video link below to learn about the TiM1xx LiDAR sensor and how it provides: - Area scanning LiDAR technology in a standard sensor package - 200-degree field of view and 3 meter sensing range allows for 169 square feet of area scanning - Compact size and light weight enables ease of deployment in "non-standard" type applications, like end-of-arm robotic tooling - Wide area scanning without having to mount a transmitter and receiver makes installation much easier - IO Link for easy configuration