LEGO Education digs deeper into the 'S' in STEM Education
News Highlights:

*The LEGO® MINDSTORMS® Education EV3 Science Activity Pack consists of 14 physical science experiments for middle school that utilize the data-logging capabilities of the LEGO MINDSTORMS Education EV3 hardware and software, as well as the LEGO Education Renewable Energy Set and the MINDSTORMS Temperature Sensor.
*The experiments are centered on energy (energy production and consumption), heat and temperature (melting points, insulation, and heat transmission), force and motion (mechanics and kinematics), and light (light intensity).
*The EV3 Science Activity Pack is correlated to Next Generation Science Standards and is available today.
April 03, 2014 09:00 AM Eastern Daylight Time
NSTA National Conference 2014
BOSTON--LEGO® Education announced today at the National Science Teachers Association national conference the LEGO MINDSTORMS® Education EV3 Science Activity Pack. Developed together with Fraunhofer, a global application-oriented research organization, in close collaboration with science teachers, the activity pack is a fresh take on teaching energy, thermal physics, mechanics, and light through the engagement of building and programming robots.
Digitally delivered and carefully designed, each part of the 14 new experiments comes with teacher notes and student assistance that makes implementation easy and seamless. Each experiment is structured to fit within a 45- to 90-minute science lesson with small, engaging LEGO models that do not require a lot of time for building and programming.
Science teachers who want to take advantage of all 14 activities will need to add the EV3 Science Add-On Classroom Packs. For every two students, these packs include one Renewable Energy Set and one MINDSTORMS Temperature Sensor.
"Ten years ago, robots in the classroom would have been a stretch, but now everywhere you look there is robotics," said Bill Church, STEAM teacher, Bethlehem, NH. "Where before we did stuff in the science classroom relating to the everyday world of mechanisms and structures, now our world is full of sensors and actuators. This connects the students to real life."
Product Features:
When installed and integrated in the LEGO MINDSTORMS Education EV3 Software, educators get the following:
*Student material including Digital Workbook and resource materials
*Teacher materials including introduction, teacher notes, and learning-goal descriptions
*Building instructions with Quick Start videos and step-by-step tutorials
*Graph environment for data logging
*Review Questions for instant assessment
Additional Resources:
*LEGO MINDSTORMS Education EV3 and the EV3 Science Activity Pack are available here.
*Case Study: STEAM teacher uses robotics to help his science students take charge of their own learning!
About LEGO Education
Since 1980, LEGO Education (LEGOeducation.us) has delivered hands-on, curriculum-based resources for teachers and students worldwide. LEGO Education believes a hands-on, minds-on approach helps students actively take ownership of the learning process and develop 21st-century skills such as creative thinking and problem solving through real-life, engaging experiences.
Featured Product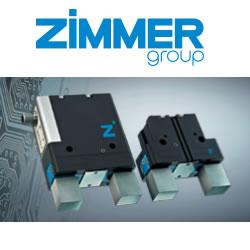 IO-Link is the first standardized IO technology worldwide for communication from the control system to the lowest level of automation.