Overwhelming Response of Names Suggested for RoboKind Robot Used in Autism Intervention
Dallas April 10, 2014

RoboKind, the world leader in social robotics, announces the extension of its Robots4Autism Name Our Robot Contest. The contest invites members of the autism, special needs, education and technology communities to suggest and vote on a name for the company's humanoid robot. After receiving overwhelming response, RoboKind extended the competition to allow more participation from attendees at the Council of Exceptional Children (CEC) 2014 Convention and Expo, in addition to the general public.
"We have a lot of great suggestions already," said Claude Bove, RoboKind director of school sales and marketing, "but we want to make sure that everyone who wants to take part has the opportunity to do so. It's a unique experience that many people are having fun with."
Some participants, such as a northern Virginia eighth-grader, have taken the contest into their classrooms to share the experience and brainstorm names with classmates. Several other classrooms at the school have joined the action, collaborating to decide on the best name suggestions.
"I think the naming the robot contest is really cool," said Virginia middle school student Tommy Wilson, who hopes the name will be celestial sounding. "It's a challenge for geeks like myself. I'm going to enter and hopefully win the contest."
Robots4Autism, a comprehensive autism intervention program, uses the world's most affordable purpose-built social robot to deliver developmental instruction to children with autism. With life-like facial expressions and natural social engagement, the robot teaches critical developmental skills, while supporting traditional special education and autism therapy. It also delivers research-based lessons that improve a child's ability to use social behaviors in natural contexts, both now and into adulthood.
"Seeing kids bring this contest into the classroom exemplifies what the Robots4Autism program is all about," said Fred Margolin, RoboKind CEO and founder. "It provides teachers with the opportunity to have an open dialogue in the midst of Autism Awareness Month. The contest offers a unique way to teach students about autism in a friendly, approachable way, just like our robot teaches social and emotional skills to their peers who have autism."
To suggest or vote on a name, stop by CEC booth 552 or visit http://www.robots4autism.com/name-our-robot.
About RoboKind
RoboKind, the world leader in social robotics, designs and builds a series of robots that enable people to engage with robots on a personal level. Through the Robots4Autism and RoboSteps programs, RoboKind leverages these advanced social robots to supplement autism therapy, special education and STEM instruction. The programs use humanoid robots that feature life-like facial expressions, natural social interaction and comprehensive curriculum to assist educators and therapists in helping students learn and grow. For more information, visit http://www.robokindrobots.com.
Featured Product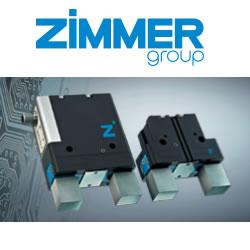 IO-Link is the first standardized IO technology worldwide for communication from the control system to the lowest level of automation.