The firm delivers comprehensive legal services to designers, manufacturers, and operators of Unmanned Aerial Systems (UAS).
St. Louis, MO April 13, 2014

Given the emerging UAS industry, its projected $80 billion-plus economic impact over the next decade, evolving regulatory environment, and Sandler Law's experience and related knowledge, Sandler Law announces the launch of its comprehensive and client focused Drone Law Practice. Our Drone Law Practice is a natural extension of our long-standing experience in international business and technology licensing transactions, export and trade controls, and privacy matters.
As recently as March 2014, the UAS emerging marketplace is being impacted by an Administrative Judge's decision overturning the Federal Aviation Administration's (FAA) policy prohibiting commercial UAS use. The velocity of economic activity is increasing because of UAS' versatility and application in agriculture, land surveying, photography, and film industries, recognizance and rescue missions. The technology has a growing international demand. In fact, CBS featured the technology in its 60 Minutes Drones Over America.
By way of background, the FAA has limited and in some cases prohibited the commercial use of UAS yet the policy has not historically been properly codified. The FAA recognizes exemptions for model airplanes when operated outside of populated areas. Because of increasing safety concerns, the FAA is expected to issue proposed rules for domestic UAS by November 2014 and finalize them by the end of 2015. In the meantime, the FAA's expected appeal may delay the Judge's decision, and the FAA stays firm regarding its UAS authority.
UAS operators and related businesses operate in the increasingly complex legal environment, and answers to many drone law questions are outside the traditional corporate law realm. While aviation law remains essential to understanding the future of UAS regulations, UAS operators and manufacturers must be mindful of tort and product liability laws, export controls and other provisions applicable to both export and import of UAS and its related technology, privacy laws around processing of personal data and IT security for aerial mapping data analysis.
Sandler Law advocates for UAS designers, manufacturers, and operators. We offer essential guidance regarding:
*Manufacturing
*Export Controls & Import Laws
*Privacy
*Intellectual Property
*Commercial and Distribution
*Software As a Service
*International and Domestic Joint Ventures
*International and Domestic Licensing
Sandler law is a proud member of the Association for Unmanned Vehicle Systems International, the world's renowned organization exclusively committed to fostering unmanned aerial systems and robotics.
Featured Product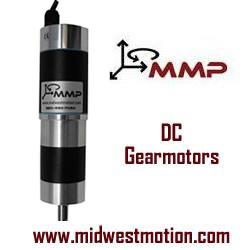 Midwest Motion Products, Inc. (MMP), is a well-established, healthy, & growing Family Owned Business, founded in 2001. MMP specializes in cost-effective standard DC Gearmotors, Motors, Controls, and ancillary equipment. Known world-wide for our "Lightning Fast" delivery capabilities, you can have a Standard Planetary or Right Angled DC Gearmotor BUILT and SHIPPED, often on the very same day you call. Offering Brushed and Brushless designs, with winding voltages ranging from 12 VDC to 120 VDC, we can deliver your "Robust & Reliable" samples within HOURS, instead of weeks, or even months.