FineLine Prototyping to jump-start Proto Labs entry into additive manufacturing service business
RALEIGH, N.C.--FineLine Prototyping, Inc. a leading additive manufacturing service company, has announced today that it has been acquired by online and technology-enabled quick-turn manufacturer Proto Labs, Inc. (NYSE: PRLB).

Proto Labs, headquartered in Maple Plain, MN, uses computer numerical control (CNC) machining and injection molding to manufacture custom parts for product developers worldwide.
FineLine offers high-quality stereolithography, selective laser sintering and direct metal laser sintering services to corporate customers in a wide variety of industries, including medical, aerospace, computer/electronics, consumer products, industrial machinery, among others.
The addition of an additive manufacturing service is highly complementary to Proto Labs' existing CNC machining and injection molding services. Historically, 70% of Proto Labs customers also utilize an additive manufacturing service in their product development process. Proto Labs will announce the acquisition of FineLine to its substantial database of over 300,000 product developers to help accelerate the growth of the additive manufacturing business.
Proto Labs will continue to operate the FineLine facility out of Raleigh, and expects to retain the services of all key employees, including FineLine principals Rob Connelly and Craig Goff, who will lead Proto Labs' global additive manufacturing business and operations.
Rob Connelly, President of FineLine said, "We are excited to join the Proto Labs team, a global leader in quick-turn custom parts manufacturing. Not only is it a great cultural fit for FineLine, but we're now in a better position to meet the significant demand for additive manufacturing services by leveraging the broader customer reach and global brand recognition of market-leader Proto Labs."
"The acquisition of FineLine is consistent with Proto Labs' strategy to expand sales to product developers through envelope expansions and addition of new service offerings which reduce time, cost and waste in new product development," said Vicki Holt, Proto Labs President and CEO. "We're excited to welcome the FineLine team on board."
Mooreland Partners LLC acted as exclusive financial advisor to FineLine Prototyping, Inc. in connection with this transaction.
About Proto Labs, Inc.
Proto Labs, Inc. is a leading online and technology-enabled quick-turn manufacturer of custom parts for prototyping and short-run production. Proto Labs provides "Real Parts, Really Fast" to product developers worldwide. Proto Labs uses computer numerical control (CNC) machining, injection molding, and additive manufacturing to manufacture custom parts for our customers. For more information, visit www.protolabs.com.
Featured Product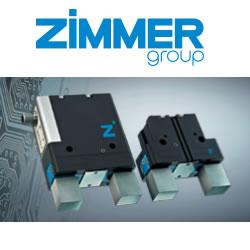 IO-Link is the first standardized IO technology worldwide for communication from the control system to the lowest level of automation.