Under the pressure of big box and convenience stores working to increase supply chain efficiency, many manufacturers are faced with packing their products into increasingly smaller cases. Pearson Packaging Systems can accommodate these ultra-small boxes with increased precision to maintain high output levels.
Spokane, Washington April 24, 2014

Pearson Packaging Systems, longstanding provider of full end-of-line packaging automation solutions is pleased to announce the extension of its high-speed machine capabilities to include ultra-small cases. Both, the CE50 Case Erector and CS50 Case Sealer are now equipped to handle RSC cases as small as 5"x 3.5"x 3.5" (LWH).
Responding to a growing demand in the market place for smaller case sizes with less product count, Pearson Packaging Systems released its first case erector handling ultra-small cases at speeds of 35 units per minute in June of 2013. Since, the product's success and industry feedback has driven the development of a faster machine to accommodate higher product rates into increasingly smaller cases.
Based on the original design of the CE50 Case Erector and CS40 Case Sealer, the new models retain its small footprint. Similarly, all major motions continue to be servo driven, which allows "on-the-fly" speed adjustments and increases overall equipment reliability over the use of traditional pneumatic controls. Furthermore, the entire family of Pearson CE50 Case Erectors and CS50 Case Sealers offer quick, tool-free changeover features with easy to read scales and HMI instructions. The Allen-Bradley PanelView 600 HMI with a user-optimized graphic interface supports efficient operation and troubleshooting for a wide range of operator skill levels.
"Single-facing, shelf-ready cases have seen a tremendous surge due to big box, convenience and dollar store initiatives to increase efficiencies in their supply chain, improve stocking speed, decrease use of shelf space and simplify disposal. Shelf-ready boxes are generally fairly small posing unique challenges for packaging automation machines. We are proud to offer a state-of-the art, reliable solution that is based on a proven machine design to help manufacturers meet the demanding requirements placed upon them," explains Michael Senske, President and CEO.
Product information and video demonstration are available on the Pearson Packaging Systems website at http://pearsonpkg.com/products/case-erector-ce50 and http://pearsonpkg.com/products/case-sealer-cs50.
About Pearson Packaging Systems
Pearson Packaging Systems specializes in the design, production, integration and service of secondary packaging automation solutions. As a systems provider, Pearson offers a full line of customizable machinery that erect, pack, seal, and palletize top-loaded cartons and cases.
Focused on minimizing total cost of ownership, Pearson Packaging Systems is dedicated to a solution-driven partnership. For over fifty years, a diverse set of high-volume manufacturers and distributors has relied on our engineered systems and continuous service support.
Featured Product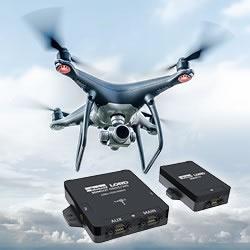 The new complete inertial navigation solution comes with GNSS/INS 3DMGQ7 sensor, 3DMRTK correction modem and real time SensorCloud RTK correction network. The sensor comes with Dual antenna GNSS, tactical grade IMU with centimeter-level accuracy with RTK. Low profile and light weight at 78 grams, this sensor is The sensor is optimized for size and weight in Unmanned Ground Vehicles, mobile robots and autonomous vehicles. The network interface 3DMRTK modem is seamlessly integrated into the 3DMGQ7 sensor supports industry-standard NMEA and RTCM 3.1 protocols. The network RTK support comes with cellular data plan. The SensorCloud RTK is a cloud-based RTK correction system with private encrypted data stream. Check out our G Series and C Series OEM products.