Awards luncheon to be held in September 24, 2014 in Hollywood, California.
LOS ANGELES--The International 3D Society announced today it is now accepting nominations for its 3D & Advanced Imaging "Technology Awards" and "New Products of the Year" Awards luncheon to be held in September 24, 2014 in Hollywood, California.

The Society's "New Products of the Year" Awards honor technical achievement in the stereoscopic and advanced imaging mediums, including: stereoscopic, cinema, television, cellular and portable devices, special venue, themed attractions, video games, computers, 3D printing and other media. Advanced imaging technologies will be considered in: High Dynamic Range, High Frame Rate and Ultra Hi Def (4K). The Society is accepting entries from the professional 3D and advanced imaging communities to be voted upon by a blue-ribbon technology awards panel.
"We should never underestimate the important role technology plays in how we tell stories, in all forms - whether in 3D, in high-resolution, on film, or by the light of a campfire. We are excited to honor the best achievements in technological evolution in 3D and Advanced Imaging technologies this fall. There are no shortage of improvements on existing technologies or brand new innovations coming into the marketplace deserving of special recognition by the International 3D & Advanced Imaging Society," said Society Awards Chairman, Buzz Hays.
This year marks the Society's fifth annual Awards to celebrate new products and technologies in 3D and advanced imaging industries. The Society annually awards its gold Lumiere™ statuette for the best 3D movies, television, commercials, and video games each February in its "Creative Arts Awards." The "New Products of the Year" Awards will recognize individuals and organizations that are making a significant impact on the advancement of arts and technologies in 3D and advanced imaging from October 2013 through September 2014. All entries are due by June 2, 2014.
"3D and advanced imaging technologies are populating billions of screens worldwide, from movie theaters to flat screens to tablets to cell phones," Society President Jim Chabin stated. "These awards are selected by our industry's leading experts to shine the spotlight on the coolest technology and most amazing products coming to consumers soon. It's a preview of the future," he added.
Rules, regulations and entry forms are available online at www.international3dsociety.com. Submission deadline is June 2nd 2014. Winners will be announced in September and honored at a ceremony in Hollywood.
About the International 3D Society
The International 3D & Advanced Imaging Society was founded by our industry's creative stakeholders to advance the creative arts and sciences of stereoscopic 3D and Advanced Imaging. With chapters in the U.S., China, Japan, Canada, the E.U. and the U.K., the organization has more than 1,800 professional members in over 20 countries active in improving the arts and technologies of 3D & Advanced Imaging, including High Dynamic Range, 4K/Ultra Hi-Def, and more.
Member companies include: The Walt Disney Studios Motion Pictures, DreamWorks Animation (DWA), Paramount Pictures, Pixar, 3net, BSkyB, Cameron/Pace Group, Panasonic, Dolby Laboratories, 3ality Technica, Masterimage 3D, StereoD, Legend3D, Prime Focus World, National Geographic Cinema Ventures, BitSpeed, CCTV China, Microsoft, Onsight, Gener8, Volfoni, Geneva Film Co., 3doo, Fraunhofer Institute Berlin, Audience Entertainment and others.
For more information: www.International3Dsociety.com.
Featured Product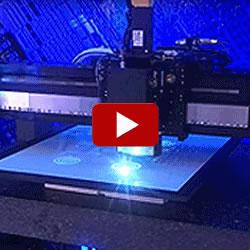 PI provides standard and custom linear, rotary, and spherical air bearing systems. They are available with 3-phase motors or voice coil motors, integral optical linear encoders. Our air bearings / and systems serve OEM, industrial, and research markets.