In South Korea, June 12-13 at Kintex
NEW YORK--Mediabistro Inc. (Nasdaq:MBIS) announced that its Inside 3D Printing trade show June12-13 at Kintex will be South Korea's first major 3D printing event.

Exhibitors include some of the biggest and most influential companies in 3D printing, including Stratasys, ROKIT, Materialise, Canon Korea Business Solutions Inc., ESUN, and more. Joining the Maker Pavilion will be 3D Items, Alien Technology, AM Solutions, Intelli Korea, Make: Korea, Naturalise, Open Creators, and Studio MOA. Also hosting exhibits at Inside 3D Printing South Korea will be 3D Convergence Technology Center, 3Developer, AJ Networks, Artec Group, Ateam Ventures, Carima, Cybermed, Daelim Chemical Co., Ltd., Gyeonggi Convention Bureau, KITECH, K-Tech, Saehan Electronics Co., Ltd., Sundo Solutions, Vision Tech, and Wonik Cube. MBot 3D will be joining the event as a sponsor.
ROKIT and Stratasys, two leaders in 3D printing technology, will be the event's platinum sponsors. Materialise is the Silver Sponsor.
For complete information on Inside 3D Printing Conference and Expo, visit http://inside3dprinting.com.
If your company is interested in sponsoring or exhibiting, contact us at 3dprinting.sponsors@mediabistro.com.
About Mediabistro Inc.
Mediabistro Inc. (Nasdaq: MBIS) is a leading Internet media company that provides services for social media, traditional media, and creative professionals. Mediabistro is a leading producer of 3D printing and Bitcoin trade shows. Service offerings include an online job board, news and analysis, trade shows and events, online and in-person courses, and research products.
Featured Product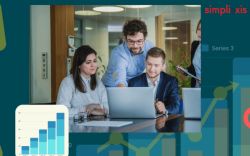 Challenges on the loading dock are characteristic of greater pressures from the rise of e-commerce. Loading and unloading freight from trailers, trucks and shipping containers are arduous, repetitive tasks plagued by high turnover. Even with regularly available staff, manually unloading freight and the constant lifting and twisting results in fatigue and inconsistent, declining productivity. Robotics capable of fully automating unloading tasks bring a new paradigm to the dock. High performance and flexibility push unloading from a labor-heavy, manual chore to an automated, refined process. High-performing DC workers can take more desirable positions, with relief from unpleasant work conditions. Management gets to replace uncertainty and staffing challenges with a reliable, automated process, with data to fuel continuous improvement.