A800 Series inverter delivers outstanding performance in any environment
VERNON HILLS, Ill. - In response to industry demand for a drive that is fast, dependable, easy to use, and easy to integrate and install, Mitsubishi Electric Automation, Inc., announces the release of the A800 Series all-in-one variable frequency drive (VFD). The A800 Series inverter combines traditional induction and permanent magnet A800 Series inverter delivers outstanding performance in any environmentmotors into a single solution, providing high performance response and energy-efficient motor control.

The A800 meets the growing need among original equipment manufacturers (OEMs), end users and systems integrators for a multiple-capability VFD. It can be used in both induction motors and next-generation interior permanent motors and is suitable for both low performance applications such as pumps and fans, as well as high performance industrial applications.
"For OEMs and systems integrators, the benefit is that the A800 can be used across a number of different applications and motor types, reducing designs, engineering, implementation, and long-term support," said Timothy Lomax, senior product manager, Mitsubishi Electric Automation, Inc. "Systems integrators will also appreciate its adaptable connectivity and flexible communication options."
Lomax explained that because of its flexibility, the A800 can be used throughout an entire facility, reducing training, inventory and support. "Rather than requiring a unique VFD for each application, the A800 frequency controller can support multiple applications, ultimately reducing costs for the end user."
A800 VFDs are ideally suited as replacements for hydraulic drive systems and gear motors in the process and material handling industries, and replacements for inefficient motor drive systems in the food and beverage industry. It is also expected to achieve high adoption in the automotive, oil and gas, forestry products and wastewater industries. The A800 is appropriate for any motor control application that demands increased motor efficiency and maximum energy savings.
The A800 comes in traditional chassis style, large system/component style and fully enclosed, severe environment style configurations. It is available in 200, 400, 575 and 690 voltage classes.
Mitsubishi Electric Automation offers a comprehensive line of factory automation products and solutions.
Mitsubishi Electric Automation, Inc.
Headquartered in Vernon Hills, Ill., Mitsubishi Electric Automation, Inc., offers a wide range of factory automation products, solutions, training and support services for the industrial and commercial sectors. A U.S. affiliate company of Mitsubishi Electric Corporation, Mitsubishi Electric Automation represents more than 75 years' experience in the automation industry. A broad product portfolio includes programmable automation controllers (PAC), programmable logic controllers (PLC), human machine interfaces (HMI), variable frequency drives (VFD), servo amplifiers and motors, control software, computerized numerical control (CNC), circuit breakers, robots and motion controllers. The company takes its motion control solutions on the road with the 53-foot long Solutions in Motion mobile showroom that appears at tradeshows, training seminars and other events across North America. Additional information about Mitsubishi Electric Automation is available at www.MEAU.com.
In addition to factory automation, Mitsubishi Electric US group companies' principal businesses include semiconductor devices, automotive electrical components, elevators and escalators, heating and cooling products, solar modules, electric utility products, and large-scale video displays for stadiums and arenas. There are 50 locations throughout North America with approximately 3,600 employees.
Featured Product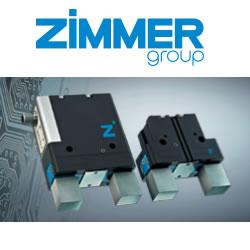 IO-Link is the first standardized IO technology worldwide for communication from the control system to the lowest level of automation.