- Applied Robotics for Installations and Base Operations (ARIBO) will be

highlighted at the SmartAmerica Challenge Summit, June 11, at the Walter E.
Washington Convention Center.
- The summit is a culmination of a challenge aimed at uniting more than 100
organizations who dared to demonstrate the potential benefits of
cyber-physical systems (CPS) technology, programs and test beds to improve
safety, sustainability, efficiency, mobility and overall quality of life.
- Team ARIBO is a model of public-private partnership and cross-sector
collaboration. ARIBO partners include: The U.S. Army Tank Automotive
Research, Development and Engineering Center (TARDEC), Stanford University,
Induct Technologies, Unicor (through Induct), University of Texas Arlington
Research Institute (UTARI), West Point, Fort Bragg & Womack Army Medical
Center, and Comet Consulting.
Media are invited to attend the SmartAmerica Challenge Summit. Registration
is required. Go to:
http://smartamerica.org/teams/autonomous-robotics-for-installation-and-base-
operations-aribo/.
Contact Lori Grein at: lori.a.grein.civ@mail.mil or call 586-215-9907 for
interview opportunities with ARIBO partners.
Featured Product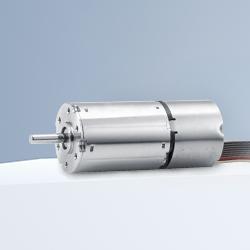 The FAULHABER Linear Actuator L series are designed to provide high performances in compact dimensions, these actuators can support large input speed, high output force and are suited for a wide range of applications like robotics, industrial machines and laboratory equipment.