Exhibit highlights Molex RF/Microwave solutions, including RF assembly configurator, Temp-Flex ® Low Loss Flexible Microwave Coaxial Cables, RF DIN 1.0 / 2.3 Modular Backplane System, antenna cables and customization capabilities
MS2014

LISLE, Ill.--Molex Incorporated announced today that it will exhibit at the IEEE 2014 International Microwave Symposium (IMS) in Tampa Bay, FL June 1-6. Molex will showcase its broad range of products and solutions available for the RF/microwave market in Booth 508.
The innovative and reliable Molex interconnect products on display will include:
*The online RF Assembly Builder, a free configuration tool that simplifies the design process, allowing users to build a complete cable and connector assembly and instantly submit an RFQ without downloading any application or software. Molex RF connector designs can accommodate standard RG braided cables, micro coaxial cable, semi-rigid cable, vendor specific custom cables, LMR types and hand conformable cables.
*Molex Customized RF/Microwave Connectors are tailored to specific applications and provide design flexibility to OEMs across a wide range of markets. Typical connector solutions include multi-port RF products, IP rated, sealed RF products, solderless PCB attachment, non-magnetic connectors and a wide range of cable assemblies and unique adapters, all available in 50 or 75 Ohm impedance.
*The RF DIN 1.0/2.3 Modular Backplane System is an innovative system that enables designers to consolidate space and improve system routing of RF signals for board-to-board communications. The high-performance system delivers port expansion capability up to 10 ports and 75 Ohm impedance, with 1.00 mm axial tolerance for superior orthogonal mating flexibility in a wide range of video and broadcast applications.
*Temp-Flex ® Low Loss Flexible Microwave Coaxial Cables, featuring solid core or monofilament dielectric for faster signal speed (70% and 85 to 88% Velocity of propagation respectively) and improved electrical performance in high-bandwidth applications. Designed for use in harsh environments, the flexible microwave cables are ruggedly engineered to meet or exceed the requirements for a wide range of industrial and military applications, such as those typically found in aerospace and defense, automatic test and measurement equipment, robotics and medical applications. The low and ultra-low loss microwave coax cables offer phase stability under dynamic conditions, tight impedance tolerances and bandwidth potential up to 110 GHz. In addition, the Temp-Flex cable designs for this marketplace include ribbon coax, intermittent ribbon, low inductance, standard coax and custom constructions.
*A wide range of standard, off-the-shelf, Molex high performance cable assemblies using Temp-Flex low-loss and ultra-low loss cables are now available. Stop by our booth for a free datasheet.
Molex is a global leader in RF/microwave cable assembly technologies for aerospace and defense, automotive, consumer electronics, medical, data communications, telecom and wireless industries. For additional information on Molex products for the RF/Microwave market, please visit: www.molex.com/link/rfmicrowavecoax.html, and for more information about the Temp-Flex line of products, visit: www.molex.com/tempflex. To receive information on the full range of Molex products and industry solutions, please sign up for the Molex e-newsletter at www.molex.com/link/register/.
About Molex Incorporated
Providing more than connectors, Molex delivers complete interconnect solutions for a number of markets including: data communications, telecommunications, consumer electronics, industrial, automotive, commercial vehicle, aerospace and defense, medical, and lighting. Established in 1938, the company operates 45 manufacturing locations in 17 countries. The Molex website is www.molex.com. Follow us at www.twitter.com/molexconnectors, watch our videos at www.youtube.com/molexconnectors, connect with us at www.facebook.com/molexconnectors and read our blog at www.connector.com.
Featured Product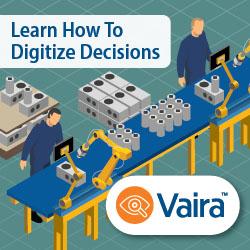 Pleora's Visual Inspection System helps operators detect errors and defects for unique component types, assembly steps, and custom low-run products where automated optical inspection (AOI) is too complex and expensive. The system helps DICA Electronics: Avoid costly, errors as a result of detecting errors at different phases in production, Speed time in detecting the root cause of the in-field errors with Tracking & Reporting apps for traceability, Maintain consistency in training new employees on requirements or with staff any time a new product is added, Easily train the system using 'good product' images for multiple product lines with no programming skills required, Reduce subjective decision-making, especially over a long shift, reducing error-escapes.