Kids exploring technology; a new platform and web portal for robotics education.
Los Angeles, CA May 28, 2014

Tech startup Quo Computer, creators of the first AOS motherboard launches roboQ, a foundation that allow kids to learn and explore technology in a fun and innovative manner.
With their savviness in technology, Quo Computer will offer free workshops to educate Students, Kids and Teachers. Quo Computer founder, Rashantha De Silva expressed his excitement, "offering robotics to kids who wouldn't otherwise have access to technology in their classroom is important and builds towards their future."
Traveling from school to school roboQ will be offering free technology workshops using Intel Galileo, Arduino and Raspberry Pi. roboQ's tag line speaks for its self. "Kids exploring technology."
Quo is celebrating Will i.am.'s Hack for L.A. May 30th by offering its very first Robotics class to Los Feliz Charter School for the Arts (LFCSA) on Thursday, May 29th from 9:00 AM - 3:00 PM. The workshop will incorporate technology with the arts. During the summer Quo will hold workshops at their interactive technology playground.
The curriculum combines technology to meet within the study guidelines of individual Schools. "It's important to incorporate what the school is teaching and we will offer customized workshops for each school," added Rashantha.
Quo will also launch a roboQ a web portal allowing kids to upload videos, instructions, and schematics making it easy to share ideas. "roboQ's mission is to spark the desire and creative thinking in young minds. We want an environment so kids can tinker, create and learn," said Mr. De Silva.
The roboQ portal will be free and signup is at http://quocomputer.com/roboq.
Schools can also register to have roboQ bring their exciting techy toys and gadgets to their classrooms.
Featured Product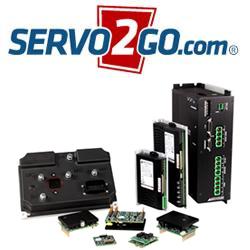 Engineered to drive brushless and brush servomotors in torque, velocity or position mode, Servo2Go.com offers a broad selection of servo drives in a wide range of input voltages and output power levels.