On-site technicians fill labor gap and handle automated material handling system and facility maintenance
(CINCINNATI: June 17, 2014)—Intelligrated® (www.intelligrated.com), a leading North American-based automated material handling solutions provider, introduces its resident maintenance program for high-velocity distribution operations. This program places certified technicians on-site full-time to handle material handling system and facility maintenance functions, provide guaranteed uptime, extend the life of equipment and lower total maintenance costs.

Depending on facility size and staffing level, Intelligrated's resident maintenance program guarantees uptime between 97 and 99 percent. With Intelligrated taking responsibility for system maintenance, operations staff can focus on strategic planning, product flow and peak performance, rather than lubrication schedules and wiring checks.
Intelligrated assumes responsibility for labor recruitment, training and retention for each program, and guards system knowledge by cataloging vital information among a broad base of system experts and databases. This alleviates the burden of hiring and training new technical staff as maintenance regulations and requirements evolve, leaving operations less vulnerable to employee turnover and the limited availability of skilled maintenance personnel. Services can also extend to components beyond the installed base of material handling equipment, with some operations using resident maintenance technicians for all facility systems.
Intelligrated's resident maintenance technicians leverage a facility's existing computerized maintenance management system (CMMS) or set up new CMMS software integrated with ERP and WCS systems to track each facility asset and ensure efficient management throughout its lifecycle. A CMMS tracks maintenance status, equipment use, run time and expected individual component wear, to guide decisions on maintenance activities and equipment performance.
To calculate potential savings from a contracted resident maintenance program, operations can consider sales volume, downtime, employees, hours worked and wage structure.
"For instance, a facility operating 4,500 hours per year with four percent downtime could reduce downtime by 56.25 hours with a resident maintenance uptime guarantee," said Kieran Ryan, director, field services. "This results in more than $1.25 million in annual savings from downtime
alone, with a further $500,000 saved through restructuring in-house maintenance costs."
For additional information on Intelligrated's resident maintenance program, download the Intelligrated white paper, The resident maintenance model.
For sales and marketing information, contact Emily Smith, marketing supervisor, Intelligrated, by phone at 513.881.5239 or by email at emily.smith@intelligrated.com.
For media information, contact Natalie Fioto, public relations, Koroberi, by phone at 919.395.3637 or by email at natalie@koroberi.com.
Tweet this: @Intelligrated introduces its resident maintenance program, offering guaranteed uptime bit.ly/U2SZ2K
###
About Intelligrated
Intelligrated is a leading North American-based, single-source provider of intelligent automated material handling solutions that drive distribution and fulfillment productivity for retailers, manufacturers and logistics providers around the world. Through a broad portfolio of automation equipment, software, service and support, Intelligrated solutions optimize processes, increase efficiency and give businesses a competitive edge.
Intelligrated designs, manufactures, integrates and installs complete material handling automation solutions including conveyor systems, sortation systems, palletizers, robotics, automated storage and retrieval systems, and order picking technologies - all managed by advanced machine controls and software. Solutions include industry-leading Intelligrated-manufactured Alvey®, RTS™ and IntelliSort® brand equipment and Knighted warehouse management (WMS), warehouse control (WCS) and labor management software.
Every project is backed by Intelligrated's 24X7 multilingual technical support and access to lifecycle service through a network of national, regional and local service centers. From concept to integration to lifecycle support, Intelligrated automation delivers distribution and fulfillment success. For more updates, follow us on Twitter @Intelligrated.
Featured Product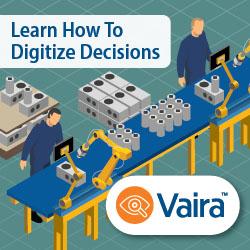 Seamless, Smart Inspection. Designed to work with existing inspection hardware and software, the embedded platform integrates plug-in vision inspection AI skills, a user-friendly approach to integrate custom capabilities, and a powerful NVIDIA GPU to accelerate the development of more advanced machine learning and computer vision algorithms.