The Cogswell Award is the most prestigious honor the Defense Security Service (DSS) presents to cleared industry.
Reston, Va. — June 18, 2014 — QinetiQ North America announced today it was awarded the 2014 James S. Cogswell Outstanding Industrial Security Achievement Award. The Cogswell Award is the most prestigious honor the Defense Security Service (DSS) presents to cleared industry. Stan Sims, director of DSS, presented this years awards at the 50th Annual NCMS National Seminar on June 17 at the Gaylord National Resort in National Harbor, Maryland.

As the agency responsible for overseeing the protection of the nations classified assets, DSS established a difficult set of criteria that must be met to receive consideration for the Cogswell Award. Factors include building and maintaining a security program that exceeds the National Industrial Security Program requirements and providing leadership to other cleared facilities to establish best practices while maintaining the highest standards for security. A facility must be nominated by an assigned Industrial Security Representative, and have two consecutive annual superior industrial security review ratings. QinetiQ North America has received three consecutive superior security ratings.
Once the pool of nominees is established, the list is vetted with multiple external agencies and is sent to a national review team. This team consolidates and ranks the nominations based on the following rigorous criteria: overall security program; senior management support; security vulnerability assessments; security education and awareness; level of experience of facility security officer and security staff; and classified material controls. Those rankings are then sent to the Director of the DSS for final approval.
"Receiving this award is an immense honor," said Chilly Williams, chief security officer, QinetiQ North America. "With less than one percent of all cleared contractors being selected annually, I could not be more proud of my team and our organization on this achievement, and would like to congratulate our fellow recipients on a job well done."
About The SI
On May 23, 2014, QinetiQ North Americas services and solutions group was acquired by The SI Organization, Inc. The newly combined companies will be rebranded in the coming months and together are a leading provider of high impact, analytical and technical expertise solving the U.S. Governments most complex and significant problems. Together they employ approximately 4,800 engineers, analysts, IT specialists, and other professionals who strive to be the best at everything they do. For more information, visit www.thesiorg.com.
QINETIQ NORTH AMERICA, INC. (QNA) IS NO LONGER AFFILIATED WITH, AUTHORIZED, ENDORSED, OR SPONSORED BY THE QINETIQ GROUP, OR ANY ENTITY IN THE QINETIQ GROUP OF COMPANIES. QNA IS NOW A SUBSIDIARY OF THE SI ORGANIZATION, INC., AND QNA WILL BE CHANGING ITS NAME ON OR PRIOR TO JULY 22, 2014. QINETIQ® IS A TRADEMARK OR REGISTERED TRADEMARK OF QINETIQ LIMITED AND ANY CURRENT USE THEREOF BY QNA IS SOLELY A TRANSITIONAL USE WHILE QNA EFFECTS ITS NAME CHANGE.
Featured Product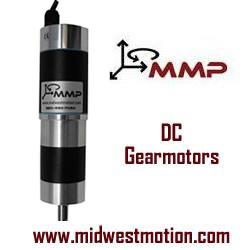 MMP now offers Right Angled Gearmotor designs which allow for significantly increased versatility, with the ability to be installed in tight spaces. We can employ any of our standard Brushed or Brushless Motors with our standard Planetary Gearheads to complete the new R/A Design. The photo is of one of our standard Brushed Motors attached to one of our Standard Planetary Gearheads via our R/A Gearbox design.