One of only 10 companies selected; more than 500 industry professionals to attend
DENVER, July 2, 2014 -- Gamma 2 Robotics ("G2R") (www.Gamma2Robotics.com), developers of the world's first commercially available security robot, announced today that it has been invited to host a roundtable session at the 2014 National Sports Safety & Security Conference ("NCS4"), July 8 - 10 in Indianapolis, IN (www.ncs4.com). One of just 10 companies selected, G2R will contribute to this year's theme of "The Business of Sports Safety & Security" by illustrating the role robots can play at sporting events. Already the preeminent industry gathering, the 2013 conference drew a record 500 attendees, comprised of sports venue operators, managers, security and safety staff, first responders, government agency representatives and league/association professionals.

"The NCS4 conference and its audience represent an ideal opportunity to introduce our Vigilant robot to decision makers in an enormous market," stated G2R President and Co-Founder Jim Gunderson. "Our invitation to host a "mini-conference" further validates our product and its application.
"As the 2013 Boston Marathon tragedy demonstrated, the sports industry needs substantially more - and more effective - security. With 277 million tickets sold to paid events alone each year, the challenges to keeping spectators from harm are enormous…and only growing greater. Our robots can ready a venue in advance of an event, confirming vendor identities, noting and reporting suspicious items and we are working on modules for detecting traces of explosive vapors."
For more detail on the potential for G2R robots in sporting venues, visit http://bit.ly/1x542a0.
For high resolution images, visit www.Gamma2Robotics.com and select the "Media" tab on the bottom of the page.
About the 2014 National Sports Safety & Security Conference (www.ncs4.com)
NCS4 will hold the fifth annual National Sports Safety and Security Conference and Exhibition on July 8-10, 2014 in Indianapolis, IN. This year's theme is "The Business of Sports Safety and Security." The security function's role in the post-9/11 era is now, more than ever, a business one. No longer an afterthought, security has become a core function embedded in disciplines such as finance, law, marketing and operations. The gathering of top professionals in the field will provide a wholesome environment dedicated to security/safety technologies, products, services and education for safeguarding the assets and spectators we are charged to protect.
About Gamma 2 Robotics, Inc. (www.gamma2robotics.com)
Based in Denver, Gamma 2 Robotics ("G2R") produces intelligent and autonomous robots. After more than 5 years of development, it has engineered a revolution in commercial security - the "Cybernetic Brain", artificial intelligence that enables autonomous robots to operate independently and without manual supervision or remote control. G2R robots can detect and can immediately report on intruders, fire, smoke, water, suspicious new objects and more. It is the only such product commercially available.
Featured Product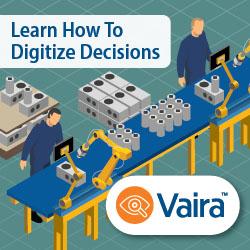 Seamless, Smart Inspection. Designed to work with existing inspection hardware and software, the embedded platform integrates plug-in vision inspection AI skills, a user-friendly approach to integrate custom capabilities, and a powerful NVIDIA GPU to accelerate the development of more advanced machine learning and computer vision algorithms.