OCTOPUZ.com is designed to provide a focus on simplicity as an ode to the software slogan "Complex Made Simple".
In-House Solutions Inc. officially launched the www.OCTOPUZ.com website July 8, 2014. This launch is the latest in a phased rollout of this significantly versatile industrial robot software. Its overall purpose is to provide its visitors a direct link to information about the software as well as connect them to the OCTOPUZ community.

OCTOPUZ.com is designed to provide a focus on simplicity as an ode to the software slogan "Complex Made Simple". See an overview of latest news, top features and upcoming events on our home page, and follow us on Twitter, Facebook and YouTube.
Dive deeper to discover the features section which highlights the softwares robust API, extensive eCatalog of robots and equipment, multiple robot brand support for offline programming, quick and easy cell simulation, Computer Aided Manufacturing integration, and its other benefits as a dynamic software tool. Explore the applications tab for an inside look of the softwares range of use which highlights multiple robot brands cutting, spraying, welding and machine tending with all different kinds of equipment.
Phase 2 will include links to our list of partners, login download areas for dealer marketing materials and a full calendar of events with our current schedule of upcoming appearances at trade shows, live webinars and company open-houses.
All of our blog and original video content is designed to help visitors discover our community. Be sure to sign up to receive OCTOPUZ news, follow us on Social Media outlets and stay up-to-date on industry news and latest product developments.
Just like OCTOPUZ, you will find this site will continue to grow and evolve. We are working hard to add more software features like; Allen Bradley support for our PLC add-on that currently supports Siemans S7 and TwinCat. Also in the works is an automatic robot configuration selector and integrated Realistic Robot Simulation support.
Connect with us and share your thoughts with our experienced team of engineers, technicians, developers and trainers, or schedule a software demonstration today!
Featured Product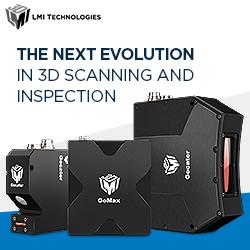 Every robot needs eyes to see, think, and do. Gocator® 3D smart sensors add powerful vision-guidance and inspection capability to industrial robots. You can use these sensors in a wide variety of factory automation applications. Pair them with scara, delta, and collaborative robots to create complete robotic solutions that deliver high-performance 3D results in vision-guidance, quality control inspection, and automated assembly with smart pick-and-place. Make your robot FactorySmart® with Gocator 3D smart sensors.