Midwest Engineering Systems is expanding and opening a Engineering office in Wisconsin and a welding and service manufacturing facility in Colorado.
Midwest Engineering Systems Inc., an innovative provider of premier custom machines and integrated systems is proud to announce the opening of two new facilities in Wisconsin and Colorado.

Due to increased customer demand, Midwest Engineering Systems is expanding by opening two new facilities. A 5,000 square foot engineering office is opening in Beloit, WI and a 30,000 square foot welding & service manufacturing facility is opening in Colorado (city has not been confirmed). Midwest Engineering System's corporate headquarters is also in the process of moving to a larger 100,000 square foot facility located in Pewaukee, WI by the end of 2014.
Along with consistent company growth, opening these two facilities gives them the ability to be geographically closer to key customers. Midwest Engineering Systems is also planning on finding additional resources by tapping into key talent pools in these areas. The company is expected to add 10-20 new employees in areas such as engineering, technical service, and administration.
"Diversifying into different markets such as Heavy Deposition Welding and Aerospace has provided us with the opportunity to grow the business into additional premium geographic locations. Bringing us closer to some key customers and allowing us to take advantage of specific talent in these areas of the country." Says Scott Woida, President/CEO of Midwest Engineering Systems.
Midwest Engineering Systems Inc. is committed to providing simple solutions to complex automation problems. Our engineering staff has technical expertise that includes a diverse knowledge base, building thousands of custom automation systems over the last 20+ years.
For more company information and news visit: http://www.mwes.com/blog
Midwest Engineering Systems Inc. has been providing high-quality custom machine design and automation solutions since 1991.
Featured Product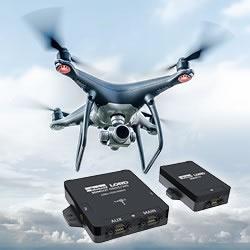 The new complete inertial navigation solution comes with GNSS/INS 3DMGQ7 sensor, 3DMRTK correction modem and real time SensorCloud RTK correction network. The sensor comes with Dual antenna GNSS, tactical grade IMU with centimeter-level accuracy with RTK. Low profile and light weight at 78 grams, this sensor is The sensor is optimized for size and weight in Unmanned Ground Vehicles, mobile robots and autonomous vehicles. The network interface 3DMRTK modem is seamlessly integrated into the 3DMGQ7 sensor supports industry-standard NMEA and RTCM 3.1 protocols. The network RTK support comes with cellular data plan. The SensorCloud RTK is a cloud-based RTK correction system with private encrypted data stream. Check out our G Series and C Series OEM products.