Italian-based manufacturer specializes in high performance custom cabling solutions for machine and process control
LISLE, Ill.--Molex Incorporated, a global manufacturer of complete interconnect solutions, announced today that the previously announced acquisition of Flamar Cavi Elettrici s.r.l. has closed. Italian-based cable manufacturer Flamar specializes in the design of custom cables for industrial connectivity applications.

Flamar will now operate as a subsidiary of Molex Incorporated. Terms were not disclosed.
Italian-based Flamar Cavi Elettrici specializes in custom cables from design to finished product, Flamar high performance cables are deployed in industrial, automation, robotics, broadcast audio/video, and telecommunications applications.
About Molex Incorporated
Providing more than connectors, Molex delivers complete interconnect solutions for a number of markets including: data communications, telecommunications, consumer electronics, industrial, automotive, commercial vehicle, aerospace and defense, medical and lighting. Established in 1938, the company operates 45 manufacturing locations in 17 countries. The Molex website is www.molex.com. Follow us at www.twitter.com/molexconnectors, watch our videos at www.youtube.com/molexconnectors, connect with us at www.facebook.com/molexconnectors and read our blog at www.connector.com.
Featured Product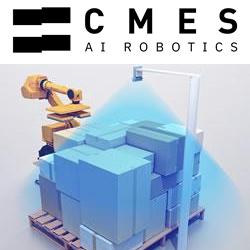 Powered by AI, CMES Robotics enables 3D vision for factory robots. CMES AI vision software enables robots to recognize unstructured, flexible, or deformed objects, pick them up, and loading and unloading. CMES Vision software has been deployed worldwide for random palletization and depalletization along with void filling applications. CMES Robotics automates your warehouse, logistics, and supply chain. For more information, please visit: cmesrobotics.com or email info@cmesrobotics.com.