Robotics Alley is an initiative to spur public-private partnerships in the business, research, and development of robotics and automation systems. Robotics leaders will share their insights into the worldwide explosion of robotics and autonomous systems on September 16-17, 2014, at the Robotics Alley Conference and Expo, Minneapolis, MN
Minneapolis, MN - August 6, 2014

Global leaders in robotics research, design, business development, investment, law and policy will gather at the Minneapolis Marriott Northwest on September 16-17, 2014, to share their insights into the worldwide explosion of robotics and autonomous systems at the Fourth Annual Robotics Alley Conference and Expo.
Distinguished keynote speakers include:
Donald E. Bossi
Donald E. Bossi is the President of FIRST. Bossi is a successful technology executive who brings deep technical and management skills to the organization. He has excelled in a 20-year career with high technology companies, primarily in the fiber optics field. Bossi is the holder of four U.S. patents and author of numerous technical presentations. He holds B.S., M.S., and Ph.D. degrees in electrical engineering from the Massachusetts Institute of Technology (MIT), and has completed executive education courses at the Stanford University Graduate School of Business. He served on the Board of Directors of several privately held companies, and is also a member of the Connecticut Academy of Science and Engineering.
Dr. Bradley Nelson
Dr. Bradley Nelson has been the Professor of Robotics and Intelligent Systems at ETH Zürich since 2002. Nelson has 30 years of experience in the field of robotics and has received numerous awards in the fields of robotics, nanotechnology, and biomedicine. He serves on the advisory boards of many academic departments and research institutes across North America, Europe, and Asia and is on the editorial boards of several academic journals. Professor Nelson has been the Department Head of Mechanical and Process Engineering at ETH, Chairman of the ETH Electron Microscopy Center, and is a member of the Research Council of the Swiss National Science Foundation.
Brig. Gen. Alan W. Palmer
Brig. Gen. Alan W. Palmer is Director of the Center for UAS Research, Education & Training for John D. Odegard School of Aerospace Sciences, University of North Dakota. Palmer has been with UNO since 1978 and was involved as Director of Flight Operations and was in the development and implementation of the SPECTRUM airline training program. Palmer has over 40 years of academic and flight instruction experience. He has accumulated over 9,400 hours of flying time, of which over 5,900 are as an instructor pilot. Palmer began his career in Aviation with the United States Air Force. He served as Logistics and Support Group Commander for the 119th Fighter Wing, retiring as the Chief of Staff with the Rank of Brigadier General.
Karl Purdy
Karl Purdy is a Business Development Manager for Northrop Grumman Technical Services (NGTS), headquartered in Herndon, Virginia. NGTS focuses on global market development for unmanned aircraft systems (UAS) and remotely piloted aircraft (RPA) services from a "platform agnostic" vantage point that includes both Northrop Grumman and Non-Organic UASs and RPAs. Purdy is a retired U.S. Air Force pilot with over 4,000 flight hours. He has served as Director of Operations for the 15th Reconnaissance Squadron and commanded two UAV deployments to Bosnia. Upon retirement, he served as the Flight Operations Manager for General Atomics-Aeronautical Systems Incorporated.
Ashley Vaness
Ashley Vaness is Ownership Advisor for Tesla Motors. Tesla Motors was founded in 2003 by a group of Silicon Valley engineers who set out to prove that electric vehicles could be awesome. The Tesla Roadster hit the streets in early 2008 as a sports car that can go from 0 to 60 mph in 3.7 seconds and travel for 245 miles per charge. Model S arrived in 2012. A premium sedan that goes from 0 to 60 mph in 4.2 seconds and travels for 265 miles per charge, Model S has received numerous accolades, including Car of the Year awards and a 5-star safety rating from the U.S. National Highway Traffic Safety Administration. It is the second step in Tesla's "Secret Plan" to accelerate the world's transition to electric mobility.
For more information and to register, visit www.roboticsalley.org.
About Robotics Alley
Robotics Alley™ is an initiative to spur public-private partnerships in the business, research, and development of world-leading robotics and automation systems. The leading companies, organizations, universities, and individuals working together through Robotics Alley are involved in some of the worlds most innovative and promising robotics projects. Robotics Alley is owned and produced by The Event Group, a full-service event production and marketing agency based in Minneapolis.
Featured Product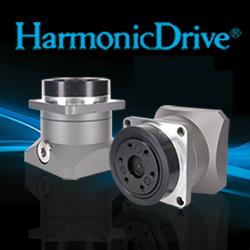 The SHA-IDT Series is a family of compact actuators that deliver high torque with exceptional accuracy and repeatability. These hollow shaft servo actuators feature Harmonic Drive® precision strain wave gears combined with a brushless servomotor, a brake, two magnetic absolute encoders and an integrated servo drive with CANopen® communication. This revolutionary product eliminates the need for an external drive and greatly simplifies wiring yet delivers high-positional accuracy and torsional stiffness in a compact housing.