8th annual competition challenges students and young adults to create world-changing solutions to address complex global issues
HOUSTON — Registration is now open for the 8th annual Conrad Spirit of Innovation Program (Conrad Challenge). In partnership with Destination Imagination (DI), this multi-phase, innovation and entrepreneurial competition challenges students and young adults from around the world to use STEM (science, technology, engineering and math), innovation and entrepreneurship to develop world-changing solutions for global sustainability.

The Conrad Challenge celebrates the life and entrepreneurial spirit of the late astronaut Pete Conrad, the third man to walk on the Moon. Participants work together in teams to develop solutions in one of four categories: Aerospace & Aviation, Energy & Environment, Cyber Technology & Security and Health & Nutrition. Throughout the annual Challenge, teams share ideas, resources and support from other participants, educators and mentors through a proprietary online community. Coaches and mentors from the best in business, industry, research and academia are on hand to assist teams through their research phase, business planning and prototypes or graphic representation development. Teams compete for the opportunity to be recognized as Pete Conrad Scholars and vie for more than $500,000 in awards — including seed-funding grants, investment opportunities, patent support, scholarships and more — to further develop their innovative solution into an entrepreneurial start-up business.
"The Conrad Challenge features students, young adults, educators and mentors who are passionate about innovating to improve the future," said Dr. Chuck Cadle, CEO of DI. "Since Destination Imagination partnered with the Conrad Foundation in May 2014, we have been able to take the best elements of our respective organizations and create an accessible STEM-learning alternative that aligns with national initiatives, such as the Presidents Educate to Innovate. We believe the result will lead to the most innovative Conrad Challenge yet."
One of the biggest changes to the 2014-2015 program is the expanded participant reach. The competition is now open to post-secondary university and military teams (ages 19-25 years), in addition to secondary students (ages 13-18).
"Im really excited about this years Conrad Challenge," said Nancy Conrad, founder of the Conrad Foundation and creator of the Conrad Challenge. "Now that we have partnered with Destination Imagination, we have the power of their dynamic staff and 38,000 volunteers behind us. Coupled with expanding the Challenge to engage university students and young military personnel, we expect to see even more innovative and game-changing technologies and products for the real world. To see the original vision for growth and reach of the Conrad Challenge come to fruition is incredibly exciting."
Other new elements for this years Conrad Challenge include:
· Added categories — In collaboration with NASA and to celebrate the 45th anniversary of the Apollo 11 lunar landing, teams will have the opportunity to co-enter their concept in a new special edition category, Giant Leap to Mars. For this category, teams will need to further demonstrate how their proposed product or service would bring value to a mission to Mars.
· Fee-based registration — Beginning this year, there will be a modest registration fee to participate in the Conrad Challenge: $95 fee for the first team, followed by a $75 fee for each additional team from the same school, institution or organization. Teams interested in the entering the Giant Leap to Mars special edition category will pay an additional $10 per team. Team registration must be made by the team coach (18 years of age or older). Payment will be accepted via credit card, check or purchase order.
· More teams invited to Innovation Summit — A total of 200 semi-finalist teams will be invited to the final round of competition, the Innovation Summit. Destination Imaginations extensive student and volunteer network, and the addition of the post-secondary/military academic level, has created an opportunity to increase the number of finalists at the Innovation Summit 10-fold.
· Expanded winners — A total of eight teams will be named winners, or Pete Conrad Scholars, at the Innovation Summit in specific categories.
· Out-of-this-world opportunities — Winners in the Giant Leap to Mars special edition category will receive the opportunity to shadow NASA Mars Program personnel and participate in special, behind-the-scenes VIP tours of select NASA locations. In addition, as leading STEM advocates, Conrad and Cadle have extensive connections that have opened up new partnerships that will also benefit Conrad Challenge winners this year. These include: a publishing opportunity in the online journal, Chronicle of the New Researcher; breakout laboratory opportunities provided through the Thiel Foundation; legal resources through the Practicing Law Institute; research licensing opportunities through NASA-Goddard Space Flight Center and more.
· "Mini Challenges" pilot program — In addition to the historic competition categories, there will be six mini challenges designed to help members of the Conrad Challenges online community hone their entrepreneurial skills and gain an opportunity to participate in the Mini Challenge Championship at the Innovation Summit.
Registration for the 2014-2015 Conrad Challenge opened at noon EDT on Aug. 8 at ConradChallenge.org and will close at 11:59 p.m. EDT on Oct. 16. Teams from after-school programs, science clubs, homeschool organizations and charter schools are also encouraged to participate.
Teams can submit their entry round, qualifying abstracts beginning at noon EDT on Sept. 30 through 11:59 p.m. EDT on Oct. 17. Semi-finalists will submit their draft development plan — which includes a business proposal, technical plan and graphical representation — by Jan. 9, 2015. The Innovation Summit will take place in early April 2015. The location is still being determined.
For general information on the Conrad Challenge, past innovations and details on the 2014-2015 Conrad Challenge, visit ConradChallenge.org or DestinationImagination.org.
About the Conrad Foundation
The Conrad Foundation is a 501(c) (3) non-profit organization dedicated to transformative education practices, where students use their imagination and innovation to enrich their classroom studies by adding context to content. Engaging teams of high school students from 50 states and 72 countries, the Conrad Foundation uniquely combines education, innovation and entrepreneurship to inspire solutions for achieving global sustainability. For more information, visit ConradChallenge.org.
About Destination Imagination
Destination Imagination, Inc. is a 501(c) (3) nonprofit, volunteer-led, cause-driven organization which constructs fun and engaging challenges that teach the creative process from imagination to innovation using inquiry-guided, team-based learning. More than 200,000 students worldwide participate annually in the 21st century skills program under the guidance of 38,000 passionate volunteers. DIs annual international competition, Global Finals, is the worlds largest celebration of creativity and draws more than 16,000 students and supporters. To learn more, visit DestionationImagination.org.
Featured Product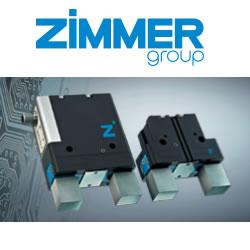 IO-Link is the first standardized IO technology worldwide for communication from the control system to the lowest level of automation.