Roboticists Now Able to Incorporate System-On-A-Chip Capabilities in Robot Designs and Applications
September 12, 2014 — MOUNTAIN VIEW, CA - Open Source Robotics Foundation (OSRF) today announced plans to extend the capabilities of ROS to Qualcomm ® Snapdragon™ 600 processors, a product of Qualcomm Technologies, Inc. (QTI), a wholly-owned subsidiary of Qualcomm Incorporated. Todays announcement is made in conjunction with ROSCon 2014, the annual ROS Developer Conference. ROSCon runs from Sept. 12-13 in Chicago, IL. More information on the event is at http://roscon.ros.org/2014/

Via this agreement, OSRF will create and subsequently support a ROS release for Qualcomm Snapdragon 600 processors for both the Linux and Android operating systems. OSRF will test, refine, and fully integrate support for the ARM instruction set architecture into ROS development efforts. Once complete, OSRF will perform ongoing maintenance to generally support ROS on Qualcomm Snapdragon 600 processors.
The benefit to the worldwide robotics community working on the lower-power ARM chips means that robots can be smaller, more efficient, and have a longer battery life.
"As adoption of ROS continues to increase, our developer community wants to incorporate the latest computing platforms," says Brian Gerkey, CEO of OSRF. "Given the intersection between robotics and mobile and embedded systems, we believe that offering Snapdragons SoC capabilities to our users will be a big hit."
"Qualcomm Technologies is proud to join OSRF and the ROS community to create an official, supported release for Qualcomm Snapdragon 600 processors," said Matt Grob, executive vice president and CTO, Qualcomm. "Were excited about the potential for future innovation and invention in the robotics community with the combination of ROS and Qualcomm Snapdragon processors."
ROS (for "Robot Operating System") is a collection of tools and libraries that simplify the task of creating and programming robotic platforms and applications. ROS is overseen by OSRF, who make the OS freely available to any and all users via open source licenses. Since its introduction in 2007, ROS has grown to become the de facto OS for roboticists all over the world.
Availability
ROS for Qualcomm Snapdragon 600 processors will be available on the Linux OS and is anticipated to be available in Q4 2014 and on the Android OS in the first half of 2015. For more information on Qualcomm Snapdragon processors, please visit, https://www.qualcomm.com/#/products/snapdragon
About The Open Source Robotics Foundation
The Open Source Robotics Foundation (OSRF) is an independent non-profit organization founded by members of the global robotics community. The mission of OSRF is to support the development, distribution, and adoption of open source software for use in robotics research, education, and product development. More information on OSRF is available at www.osrfoundation.org or by following the company on Twitter @OSRFoundation
Featured Product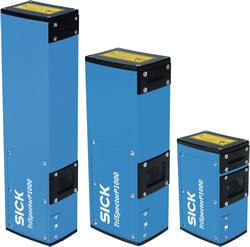 LiDAR (Light Detection and Ranging) is one of the most reliable methods for parts sensing in factory automation today. SICK has made this technology affordable and easy to use! Click on the video link below to learn about the TiM1xx LiDAR sensor and how it provides: - Area scanning LiDAR technology in a standard sensor package - 200-degree field of view and 3 meter sensing range allows for 169 square feet of area scanning - Compact size and light weight enables ease of deployment in "non-standard" type applications, like end-of-arm robotic tooling - Wide area scanning without having to mount a transmitter and receiver makes installation much easier - IO Link for easy configuration