Agency Approves Use of Drones on Movie Sets
Arlington, Va., September 25, 2014 - The Consumer Electronics Association (CEA)® issued the following statement on behalf of CEA President and CEO Gary Shapiro regarding todays announcement by the Federal Aviation Administration (FAA) permitting the use of camera-equipped drones on movie sets:

"Todays decision by the FAA is an important milestone as the agency develops rules to allow unmanned aircraft to operate safely in U.S. airspace. We support the FAAs action and related guidance that provides a model for other private businesses seeking approval to operate drones in populated areas under controlled environments.
"Drones and other unmanned aircrafts promise to revolutionize a wide array of consumer and commercial activities, creating new businesses and jobs. We already see these devices being used to assist in a variety of innovative applications, from aerial coverage for sports and real estate to assistance in search and rescue and disaster relief missions to providing novel new camera angles to capture professional and personal video footage. I say firmly, with tongue slightly planted in cheek: when it comes to drones and unmanned aircraft, the sky is the limit.
"We urge the FAA to expedite an appropriate regulatory framework for this nascent category. Time is of the essence. As the U.S. remains stuck on the ground developing rules for these robots-on-wings, the rest of the world is moving forward in putting these unmanned aircraft to work in life-altering ways. We will continue to work with our members and the FAA to develop a clear and straightforward policy framework that fosters innovation in this emerging market and enables these new devices - and their resulting benefits - to reach new heights in the U.S."
CEA forecasts the global market for consumer drones will approach $300 million by 2018 on factory-to-dealer sales of just under a million units. This marks a strong increase over CEAs forecast for 2014 of $84 million in global revenues on sales of 250,000 units.
The 2015 International CES®, produced by CEA and serving as the worlds gathering place for all who thrive on the business of consumer technologies, will feature a new marketplace highlighting the burgeoning technology in drones, unmanned aircraft and other unmanned systems controlled by onboard computers or remotely from the ground.
About CEA:
The Consumer Electronics Association (CEA) is the technology trade association representing the $211 billion U.S. consumer electronics industry. More than 2,000 companies enjoy the benefits of CEA membership, including legislative advocacy, market research, technical training and education, industry promotion, standards development and the fostering of business and strategic relationships. CEA also owns and produces the International CES - The Global Stage for Innovation. All profits from CES are reinvested into CEAs industry services. Find CEA online at CE.org, DeclareInnovation.com
Featured Product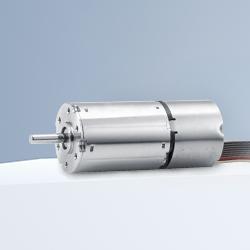 MICROMO launches the new MC3/MCS motion control family. The new high performance, intelligent controllers are optimized for use with FAULHABER motors, offer electronics for simple operation with state-of-the-art interfaces for multi-axis applications, and provide a motion control system solution with the most compact integration into industrial grade housing.