An international panel of design experts has awarded Sarasota-based ROBRADY design a prestigious Red Dot Award for its work on the Merlin Power Systems portable fuel cell.
Sarasota, FL September 29, 2014

During an intensive two-day selection process, the panel evaluated more than 4,700 entries from around the world. ROBRADYs submission ranked in the top 5%, which garnered the studio one of the highly-respected awards.
The Red Dot Award comes in recognition of ROBRADYs bold design of the portable fuel cell as a ruggedized unit that can function in environments and conditions too demanding for other power sources.
Robust and reliable, the fuel cell design is also responsive to the needs of users and their environment. Both operation and maintenance are simple and the cell generates virtually no emissions, which makes it ideal for use in disaster areas and remote locations where providing reliable power continues to be a challenge.
"To win a Red Dot award with Merlin Power Systems is fantastic," said ROBRADY president Rob Brady. "This award means even more knowing that its for a product that can improve and actually save peoples lives."
The Red Dot Award ceremony took place in Singapore on September 26, accompanied by a winners exhibition and the release of the 2014 award yearbook.
About Red Dot
The Red Dot Award for design concept is the largest and most recognized professional design competition for design concept and prototypes worldwide. As the industry benchmark, this competition forms the basis for the Red Dot Design Ranking, which highlights the top 15 companies, design studios and design institutions of different regions is the ultimate reference for design achievement and capability. Red Dot Design Award is the only international design award to have three large world-class design museums celebrate and showcase its winners. Winning concepts are exhibited at the Red Dot design museum in Singapore. The museum, together with the yearbook, the yearbook apps, the online exhibition, the travelling exhibitions, and the numerous media features brings the attention of millions to the achievement of the winners.
About Merlin Power Systems
The Merlin Power Systems name has become synonymous with power management. Today, the MPS focus remains steadfast; provide leading-edge power monitoring, power management, power distribution, and high-efficiency power generation solutions for mobile platforms and remote operating facilities. Our solutions are optimized for use in military, oil and gas, recreation, disaster recovery, and telecommunications industries. MPS possesses over 20 years of experience and essential insight to understand advanced power solutions for remote and mobile applications and the skill to develop resources that achieve high expectations for reliability and efficiency. Each of our hybrid power solutions is designed utilizing a combination of battery monitoring, power management, solar tracking arrays, and fuel cell generators. Our capabilities in operations and design provide a unique opportunity for end-users to realize efficient and dependable power anywhere, anytime.
Headquartered in Hampton Bays, New York, MPS employs engineers, inventors, and select ex-service personnel who understand the unique challenges posed by the demands of modern conflict in the harshest of environments. This deep knowledge allows our team to relate to the most rugged needs of both our military and commercial customers. We have a diverse, talented, and innovative team committed to delivering tactical capabilities at accuracy levels previously unachievable.
About ROBRADY design
ROBRADY design is a multi-disciplined product design and development studio that offers its global client base progressive industrial design, mechanical design and product engineering, graphics /packaging / GUI / web and ecommerce design, market research, brand and retail development, complete rapid prototyping and production program management.
ROBRADY design delivers comprehensive speed-to-market product solutions from start-up to Fortune 100 by collaborating to identify the greatest areas of opportunity and producing innovative designs that drive profitable results. ROBRADY delivers design, production and capital solutions to their clients in support of their research to reality philosophy.
Featured Product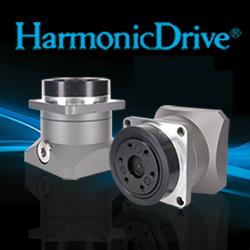 Harmonic Drive LLC, a leader in high precision motion control introduces new lightweight versions of select gearhead products. The new gearheads are ideal for designs where weight is a critical factor. Building on the success of Harmonic Drive LLCs current gear units, new lightweight versions were the next logical evolution of the CS/ SH product lines. With weight reductions of 20-30% without any reduction in torque ratings, the Lightweight (LW) gear units provide exceptional torque density.