Beginning October 4, 2014, Japanese consumers will be offered Neato's latest models, the Neato Botva 75 and the Neato Botva 85.
NEWARK, Calif.---Neato Robotics, a leading innovator of intelligent home robots, announced that it has expanded global distribution of its robot vacuums to Japan. The company formed a wholly owned Japanese subsidiary aimed at serving customers and capturing market share in the rapidly growing home robot market in the country.

"Japanese consumers are among the world's most sophisticated users of technology," said Giacomo Marini, Neato's chief executive officer. "We believe the advanced intelligence, power and style of our robot vacuums offer Japanese consumers an innovative market alternative and an effortless way to keep their homes clean."
Beginning October 4, 2014, Japanese consumers will be offered Neato's latest models, the Neato Botva 75 and the Neato Botva 85.
Both models feature Neato's Botvision™ advanced laser navigation - the same technology used in the Google self-driving car - which allows methodical, multi-room cleaning. The unique D-shaped robots use Neato's patent-pending Corner Clever feature, which helps the vacuum enter and back out of corners more precisely, and continue around the corner to ensure it has thoroughly cleaned the entire floor. The robots have powerful suction, wide brushes and advanced filters that automatically collect debris and particles down to 0.3 microns in size.
The Neato Botvacs will be sold through Bic Camera and Kojima, two Japanese retailers with extensive and long-term experience in consumer electronics.
In addition to distribution in the United States and throughout Europe, Neato also markets its robot vacuums in Australia, Indonesia, Philippines, Singapore, Malaysia, Taiwan and China.
About Neato Robotics
Neato Robotics believes it is possible to create robots smart enough to perform household chores as intelligently and efficiently as a human. Neato is dedicated to improving consumers' lives, allowing them to spend less time cleaning and more time with family and friends. Neato is driving innovation with products like the Neato Botvac™ Series vacuums that are smarter and more powerful than anything previously seen on the market. For more information, visit http://www.neatorobotics.com/
Featured Product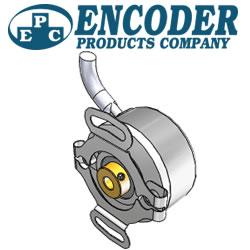 EPC is excited to announce our NEW online 3D Configurator. This new tool makes it even easier to configure EPC's products exactly how you need them for your application. The 3D Configurator interface is intuitive and works in any web browser for both desktop and mobile. It'll only take you a moment to learn your way around the program. Careful, though: it's so fun to play with, you may spend a whole afternoon on it!