With successful completion of a large contract to build state-of-the-art high-precision custom machine lines utilizing Mitsubishi robots and automation controls, McClellan Automation Systems and Patti Engineering strategically align to collaborate on future projects.
Auburn Hills, MI & Bedford, NH September 30, 2014

Patti Engineering, Inc., a leader in control systems integration, today announced it will expand its collaboration with McClellan Automation Systems, a company that designs and builds custom production automation manufacturing equipment. McClellan Automation Systems, based in Bedford, NH is an advanced manufacturing systems company that designs and builds custom production automation equipment.
On the heels of utilizing Patti Engineering for the first time to successfully complete a large contract for a major U.S. manufacturer, McClellan Automation Systems will continue to collaborate with Patti Engineering as an expert control systems integration resource. It became apparent during the execution of this project, that the companies combined areas of expertise are highly complementary and can be leveraged to create new business opportunities moving forward.
Earlier this month McClellan Automation Systems was named Business NH Magazines fastest growing private company for 2013. From 2010 to 2013, McClellan Automation Systems grew by 1,750%, thanks in part to diversification from the companys roots in the medical device manufacturing industry to the consumer products and life science industries.
McClellan Automation Systems first learned about Patti Engineering when the company needed additional Mitsubishi automation experts to assist with a project building complex machine lines requiring high-precision programming of Mitsubishi robots and Programmable Logic Controllers (PLCs). Gibson Engineering, New Englands Mitsubishi supplier, recommended Patti Engineering, for the additional engineering support. Patti Engineering is a Mitsubishi Authorized Integrator, with exceptional expertise in Mitsubishis automation platform - a rare skill set among U.S. control system integrators. Patti Engineering provided five expert engineers over a five month period to assist with completion of the project.
"The complexity of this project required engineers with years of experience designing intricate machine lines. The size of this project required more manpower than we could provide on short notice, so we contracted Patti Engineering to extend our team," said McClellans Chief Executive Officer, Ray Ritter. "Working with Patti Engineering has been a seamless process. Our expertise and capabilities go hand in hand and we are looking forward to completing many more challenging and rewarding projects together in the future."
Michigan based Patti Engineering maintains a satellite office near Boston, MA and has been building a presence in the New England region. Patti Engineering is a CSIA Certified control system integrator offering high-caliber engineering and software development services in the fields of industrial automation and shop floor IT solutions. Patti Engineerings areas of expertise coupled with McClellan Automation Systems expertise in the design of custom automation equipment for high-precision discrete part assembly and process automation, offer a more valuable resource for manufacturers interested in using advanced automation technology to streamline operations and gain a competitive edge.
Patti Engineerings Executive Vice President, Sam Hoff commented, "McClellan is an innovator, taking on the type of challenging projects Patti Engineering thrives on. We anticipate a long and mutually beneficial relationship."
To inquire with Patti Engineering and McClellan Automation Systems about a project, visit http://www.pattiengineering.com/contact.
About Patti Engineering, Inc.
Patti Engineering, Inc. is a CSIA Certified control systems integration company offering high-caliber engineering and software development services. Patti Engineerings technical expertise in electrical control and information systems provides turnkey control systems integration for design/build, upgrade/retrofit and asset/energy management projects. Industrial automation, production intelligence and shop floor IT solutions services include: project management, electrical engineering, hardware design, hardware procurement, software development, installation, calibration, start-up testing, verification, documentation, training and warranty support. Customer satisfaction and project success earned the company Control Engineering Magazines 2013 System Integrator of the Year. For more information, visit http://www.pattieng.com.
Featured Product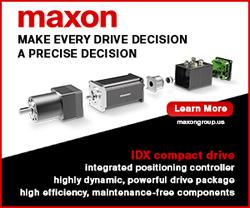 Discover the world of drive technology from a leading worldwide supplier of innovative customized drives. - Manufacturer of brushed and brushless DC motors, gearheads and motion controllers - Custom drive systems, quantities as low as a single unit - Certified for aerospace and medical applications