State-of-the-art facility reinforces Hydroids commitment to jobs and innovation
POCASSET, Mass.---Hydroid, Inc., a subsidiary of Kongsberg Maritime and the leading manufacturer of autonomous underwater vehicles (AUVs), announced today that it has officially opened a new, state-of-the-art manufacturing and applied research facility in Pocasset, MA.

The eco-friendly facility, located at 3 Henry Drive, is 40,000 square-feet and houses the companys engineering, manufacturing and quality assurance operations. The building includes a 20-foot testing pool, a 6,000 meter rated hyperbaric test chamber and a 289 kw solar array. A grand opening event was hosted by Hydroid President, Duane Fotheringham, on Friday, October 3rd, with over 200 guests in attendance. The event was opened by Congressman William Keating (D-MA9) and Kongsberg CEO Walter Qvam.
"This building signifies a new chapter for Hydroid as we continue to cement ourselves as a leader in the global marine robotics industry," said Fotheringham. "Hydroids rapid growth over the past few years has led to the expansion of both our staff and business, and this building enables us to consolidate our operations under one roof."
"We're so pleased to see this impressive new building become a reality and we're proud of the work we did together to make it happen," said Paul J. Niedzwiecki, the executive director of the Cape Cod Commission. "Hydroids ongoing dedication to Cape Cod's environment and economy is honorable, and our community is proud to support and celebrate Hydroids continued expansion."
The new facility is expected to accommodate 41 new jobs in 2014 to meet the needs of the companys growing business. To further demonstrate its commitment to the Cape Cod community, Hydroid worked closely with the Town of Bourne and the Cape Cod Commission during construction to ensure the building was completed to the highest environmental standard. The company plans to build an additional 15,000 square-foot administration building in 2015.
Additional photos of Hydroids headquarters available upon request.
About Hydroid, Inc.
Located in the U.S., Hydroid is a subsidiary of Kongsberg Maritime, the worlds most trusted manufacturer of advanced Autonomous Underwater Vehicles (AUVs). The REMUS, HUGIN and Seaglider AUVs provide innovative and reliable full-picture AUV solutions for the marine research, defense, hydrographic and offshore/energy markets. Together, they represent the most advanced, diversified and field-proven family of AUVs and AUV support systems in the world.
Developed by a veteran team of engineers, the innovations of Hydroid and Kongsberg Maritime provide a safe and reliable answer to the challenges that have hampered ocean exploration and security. For more information on REMUS and HUGIN technology, please visit www.hydroid.com or www.km.kongsberg.com.
Featured Product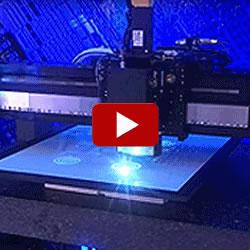 PI provides standard and custom linear, rotary, and spherical air bearing systems. They are available with 3-phase motors or voice coil motors, integral optical linear encoders. Our air bearings / and systems serve OEM, industrial, and research markets.