Tern intended as next-generation, mid-altitude, long-endurance unmanned aircraft system (UAS)---- AeroVironment-led team of industry experts incorporating advanced technologies to develop new UAS for agile maritime operations---- Contract valued at $19 million
MONROVIA, Calif.--AeroVironment, Inc. (NASDAQ:AVAV) announced the Defense Advanced Research Projects Agency (DARPA) has selected the company and its team of industry leaders to follow its successful phase I concept design effort with a phase II preliminary design for the Tactically Exploited Reconnaissance Node, or Tern. The 12-month, $19,035,007 phase II effort seeks to conclude with subscale flight demonstrations prior to a planned phase III award decision.

AeroVironment selected industry partners with uniquely relevant experience and capabilities for the Tern program, including large aircraft avionics, ship integration and propulsion expertise. Advanced technologies form the basis of the teams unique approach to realizing DARPAs program objectives.
DARPA and the U.S. Office of Naval Research envision a new concept of operations using smaller ships as mobile launch and recovery sites for medium-altitude long-endurance (MALE) UAS. Tern aims to make it much easier, quicker and less expensive for the Navy and Marine Corps to deploy persistent intelligence, surveillance and reconnaissance (ISR) and strike capabilities almost anywhere in the world.
"Our team represents the best combination of relevant expertise and technology leadership to make Tern a reality," said Roy Minson, AeroVironment senior vice president and general manager of its UAS business segment. "Our innovative approach to achieving DARPAs objectives for Tern holds the promise of an entirely new category of unmanned aircraft system that could operate more quickly and effectively by deploying from smaller naval vessels for longer, more distant missions. We look forward to demonstrating this new capability to help protect our naval forces and those of our allies affordably and effectively."
About AeroVironment
AeroVironment is a technology solutions provider that designs, develops, produces, supports and operates an advanced portfolio of Unmanned Aircraft Systems (UAS) and electric transportation solutions. The companys electric-powered, hand-launched unmanned aircraft systems generate and process data to deliver powerful insight, on-demand, to people engaged in military, public safety and commercial activities around the world. Global Observer is a hybrid-electric, stratospheric UAS designed to provide affordable, persistent reconnaissance and communication over any location on the globe. The Switchblade tactical missile system enables the infantry squad and other customers with increased lethality, reach and force protection through its rapid deployment, direct fire and collateral damage avoidance capabilities. AeroVironments electric transportation solutions include a comprehensive suite of electric vehicle (EV) charging systems, installation and network services for consumers, automakers, utilities and government agencies, power cycling and test systems for EV developers and industrial electric vehicle charging systems for commercial fleets. More information about AeroVironment is available at www.avinc.com.
Featured Product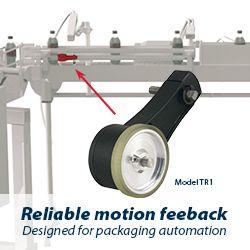 EPC is excited to announce our NEW online 3D Configurator. This new tool makes it even easier to configure EPC's products exactly how you need them for your application. The 3D Configurator interface is intuitive and works in any web browser for both desktop and mobile. It'll only take you a moment to learn your way around the program. Careful, though: it's so fun to play with, you may spend a whole afternoon on it!