Oshkosh set to deliver best value JLTV solution with low risk transition to production
OSHKOSH, Wis.--Just weeks after successfully completing the U.S. Governments Production Readiness Review (PRR) for the Joint Light Tactical Vehicle (JLTV) program, Oshkosh Defense, an Oshkosh Corporation (NYSE: OSK) company, will showcase its JLTV solution - the Light Combat Tactical All-Terrain Vehicle (L-ATV) - at the Association of the United States Army (AUSA) 2014 Annual Meeting and Exposition in Washington, D.C.

"Oshkosh Defense is ready for JLTV production," said U.S. Army Major General (Retired) John Urias, executive vice president of Oshkosh Corporation and president of Oshkosh Defense. "Based on my work with the Department of Defense, its clear that there is no substitute for experience when it comes to designing, testing, manufacturing and sustaining new military equipment. Lack of experience equates to risk for the program and the troops who depend on the equipment. We are very confident about producing high quality JLTVs on-schedule and on-budget because no other OEM has launched more successful tactical wheeled vehicle production programs than Oshkosh."
As demonstrated at the PRR and past Government contract reviews for the JLTV program, Oshkosh is ready to produce world class JLTVs on its established production line. In 2013, the company produced its JLTV EMD prototypes on an active and proven production line, right alongside its MRAP All-Terrain Vehicle (M-ATV), Family of Heavy Tactical Vehicles (FHTV), Family of Medium Tactical Vehicles (FMTV) and other platforms. Using lean processes, flexible assembly lines, an experienced workforce and rigorous quality checks, Oshkosh has successfully delivered a full range of military vehicles for decades.
The Oshkosh L-ATVs lightweight, compact design leverages 10 years of research and development, as well as lessons from decades of field operating experience. L-ATV merges key design elements of highly survivable combat vehicles and off-road tactical vehicles to operate in a range of threat levels and terrains including:
*The Oshkosh TAK-4i intelligent independent suspension system is the next generation of the worlds most advanced, combat-proven suspension system, TAK-4. The TAK-4i system provides Warfighters with unprecedented maneuverability and a smoother ride to reduce fatigue after traveling the worlds toughest terrains.
*The Oshkosh Core1080 crew protection system is a multi-faceted, fully-integrated survivability system that applies advanced components and materials to save lives. The Core1080 approach has been proven on multiple vehicle platforms and credited for saving thousands of troops lives over the past decade during missions outside-the-wire.
*Whether traveling over hazardous terrain or unpaved roads, the L-ATVs digitally-controlled engine maintains steady, fuel-efficient power without sacrificing the acceleration and cruising speed that Soldiers and Marines need in high-threat environments. The vehicles power-to-weight ratio is optimized to provide superior acceleration, mobility and speed on grade capability.
*L-ATVs Net Ready systems integration brings critical network and computing capabilities to a broader range of ground missions. L-ATVs advantage is based on a unique combination of vehicle OEM expertise and extensive in-house C4 and systems capabilities at Oshkosh. L-ATV was designed from day one as a "tactical vehicle system" that optimizes the user experience and ergonomics while maximizing overall system performance.
Oshkosh Defenses JLTV solution will be on display at AUSA booth #1925. Oshkosh Defense leadership will be available to discuss the companys vehicles, a variety of sophisticated on-board technologies including an Interactive Electronic Technical Manual (IETM), vehicle Health Management System (HMS) as well as life cycle sustainment services.
About Oshkosh Defense
Oshkosh Defense is a leading provider of tactical wheeled vehicles and life cycle sustainment services. For more than 90 years, Oshkosh has been mobilizing military and security forces around the globe by offering a full portfolio of heavy, medium, light and highly protected military vehicles to support our customers missions. In addition, Oshkosh offers advanced technologies and vehicle components such as TAK-4 independent suspension systems, TerraMax unmanned ground vehicle solutions, Command Zone integrated control and diagnostics system, and ProPulse diesel electric and on-board vehicle power solutions, to provide our customers with a technical edge as they fulfill their missions. Every Oshkosh vehicle is backed by a team of defense industry experts and complete range of sustainment and training services to optimize fleet readiness and performance. Oshkosh Defense, LLC is an Oshkosh Corporation company [NYSE: OSK].
To learn more about Oshkosh Defense, please visit us at www.oshkoshdefense.com.
About Oshkosh Corporation
Oshkosh Corporation is a leading designer, manufacturer and marketer of a broad range of specialty access equipment, commercial, fire & emergency and military vehicles and vehicle bodies. Oshkosh Corporation manufactures, distributes and services products under the brands of Oshkosh, JLG, Pierce, McNeilus, Jerr-Dan, Frontline, CON-E-CO, London and IMT. Oshkosh products are valued worldwide in businesses where high quality, superior performance, rugged reliability and long-term value are paramount. For more information, please visit www.oshkoshcorporation.com.
Featured Product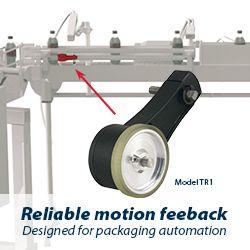 EPC is excited to announce our NEW online 3D Configurator. This new tool makes it even easier to configure EPC's products exactly how you need them for your application. The 3D Configurator interface is intuitive and works in any web browser for both desktop and mobile. It'll only take you a moment to learn your way around the program. Careful, though: it's so fun to play with, you may spend a whole afternoon on it!