Easy-to-navigate, user-friendly www.Lenze.com website invites visitors to explore automation, motion control and electrical and mechanical drive solutions
UXBRIDGE, MA - JANUARY 22, 2015 - Leading global manufacturer of electrical and mechanical drives, motion control and automation technology, Lenze Americas has announced the launch of its updated corporate website featuring product descriptions, industry solutions, technical resources, the latest news from Lenze Americas and more. Redesigned to provide customers with in-depth information about automation, motion control, and electrical and mechanical drive solutions, the new website can be accessed at www.Lenze.com.

"We are excited to debut the optimized website highlighting our extensive line of industry solutions. Designed to provide an enriched online experience, our diverse industry portals showcase the latest drive technologies," states Susan Duval, marketing manager, Lenze Americas.
Designed to serve current and prospective customers, visitors to the easy-to-navigate website can test-drive Lenze engineering software tools and specify components for their application. The site features intuitive navigation and an enhanced search capability to quickly find the right components for virtually any motion control task. Additional website enhancements include:
· Lenze product photos and videos
· Technical specifications and resource contact information, Lenze news, events and press releases
"At Lenze Americas were dedicated to making our solutions available anytime, anywhere," adds Duval. "The enhanced www.Lenze.com website helps us stay connected and engaged with customers and business partners globally—and provides an online platform enabling future expansion."
Please visit www.Lenze.com to explore the Lenze Americas portfolio of power drive, automation and motion control solutions.
Featured Product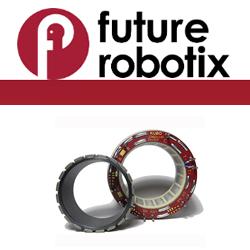 KUBO TECHNOLOGIES JCM: Less expensive direct replacements for RoboDrive motor kits with higher torque density, hollow shaft, low power-to-weight ratio, highest dynamics, exact linearity, low cogging torque. Available in sizes 38 mm - 170 mm.