Fund to Support Larger Investments in Hardware Startups and Expanded Presence Located within Autodesk's Workshop on Pier 9 in San Francisco.
BOSTON, Feb. 3, 2015 -- Bolt, a venture capital fund focused on connected hardware startups, announced today that it has closed its second fund with $25 million in commitments. The new fund will allow the Boston-based firm to open a second facility located in San Francisco and increase its investment size in promising connected device startups.

Bolt's $4 million first fund, closed in 2013, was designed to demonstrate the value of a hands-on investment model which includes a full engineering/design staff, high-end prototyping facilities, and manufacturing help as part of every investment.
To date, Bolt has invested in 18 connected device startups including DipJar, Kuvee, Petnet, and Understory. "Our existing portfolio has demonstrated how valuable a focused investment model can be to young hardware startups," says Ben Einstein, Bolt's co-founder and general partner, "but we'd like to support our companies with additional capital as they grow."
With this new fund, Bolt will invest up to $500k per startup and is particularly interested in seed stage companies at the intersection of hardware and software.
Limited partners in the new fund include return strategic investors Autodesk, Logitech, and Grishin Robotics and new strategic investor Cisco Investments. The fund includes a number of well-known financial LPs including university endowments and fund-of-funds.
In January 2015, Bolt opened a new facility located in the Autodesk Workshop at Pier 9 on the San Francisco waterfront. The Bolt team of designers and engineers will utilize Autodesk's world-class prototyping shop as part of the expert guidance Bolt provides to support portfolio companies.
"From the first time you sketch your product on a napkin, you are making manufacturing decisions," said Scott Miller, co-founder and partner at Bolt and CEO of Dragon Innovation. Miller's deep manufacturing expertise helps guide companies from the start, reducing cost and avoiding mistakes as companies bring their product to market.
"We want to become the go-to connected hardware venture firm and with our new fund and locations on both coasts, we're confident we'll get there," says Bolt's co-founder and general partner Axel Bichara.
To stay updated on other news from Bolt, please visit www.bolt.io.
ABOUT BOLT
Founded in 2013, Bolt is a venture capital fund that invests in early-stage startups at the intersection of hardware and software. Companies Bolt invests in receive support from a world-class engineering team, access to cutting-edge prototyping shops in San Francisco and Boston, and help with volume manufacturing. Bolt was founded by Ben Einstein, Axel Bichara, and Scott Miller. For more information visit www.bolt.io and follow Bolt on twitter @BoltVC.
Featured Product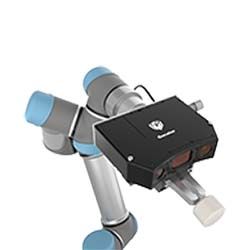 Easily integrate Gocator® 3D line profile and snapshot sensors with a variety of industrial robots to deliver high-performance 3D results in vision guidance, flexible inspection, material dispensing, and automated assembly with smart pick-and-place. Adding 3D vision to a robot turns repetitive, fixed motion into smart movement that can unlock greater value for your automation investment.