ROBO-STOX Strategic Advisory Board member Raffaello D'Andrea to become the second board member to receive the prestigious Engelberger Robotics Award.
Dallas, Texas February 12, 2015

ROBO Strategic Advisory Board member, Raffaello D'Andrea is to receive the prestigious Engelberger Robotics Award, the highest honor in the industry. The award is given in honor of the "Father of Robotics," Joseph F. Engelberger by the Robotics Industries Association. He is the second member on the ROBO-STOX board to be presented with this award, the first being Henrik Christensen in 2011. The award will be presented on Monday, March 23, 2015 in Chicago, IL in correlation with the Automate 2015 Show and Conference.
ROBO-STOX LLC is the creator of the first benchmark index to track publicly traded securities in the fast growing global robotics and automation market. The Robo-Stox team and advisory board look worldwide to find new innovations in the robotics space from companies of all sizes and verticals.
Raffaello D'Andrea is Professor of Dynamic Systems and Control at ETH Zurich. He was also co-founder of Kiva Systems, where he led the systems architecture, robot design, robot navigation and coordination, and control algorithms efforts. Furthermore, Raffaello is an internationally-exhibited new media artist, best known for the Robotic Chair and Flight Assembled Architecture. Other creations and projects include the Flying Machine Arena, the Distributed Flight Array, and RoboEarth.
The ROBO-STOX team remains focused on actively monitoring the global robotics market to ensure index inclusion of all robotic and automation companies.
Keep up with our most recent news and updates:
http://www.robostox.com
twitter.com/robostox
Featured Product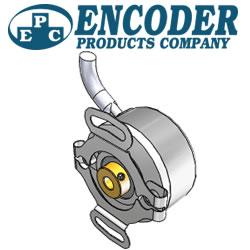 EPC is excited to announce our NEW online 3D Configurator. This new tool makes it even easier to configure EPC's products exactly how you need them for your application. The 3D Configurator interface is intuitive and works in any web browser for both desktop and mobile. It'll only take you a moment to learn your way around the program. Careful, though: it's so fun to play with, you may spend a whole afternoon on it!