Certified Mitsubishi and Siemens integrator addresses large demand for automation integration and engineering support among manufacturing companies with new hire.
February 24, 2015

Patti Engineering, Inc., a leader in control systems integration, today announced that it has hired Nick Hobbs to lead business development in the Midwest region of the United States, specifically Indiana, Illinois and Ohio regions. Manufacturing demand for specialized integration expertise in Mitsubishi Electric Automation and Siemens Automation technologies is driving Patti Engineering's expansion.
Hobbs' relationships and experience in technical sales and marketing to the automotive, pharmaceutical, food and beverage, plastics, and veneer industries will be instrumental in building a strong presence in the region. Prior to Patti Engineering, Hobbs was the District Sales Engineer at Allied Automation where he managed the Southern Indiana region and managed major Fortune 500 accounts.
Hobbs' technical credentials include earning his Pneumatic Specialist Certification and Certification in Mitsubishi programmable logic controllers, servos, variable frequency drives, human machine interfaces, and robots. Hobbs earned his Bachelor's degree in Manufacturing Engineering Technology with a minor in Business Management from Ball State University in Muncie, Indiana.
"Expansion in the Midwest part of the country is critical to address current customer demands, as well as our growth goals in the U.S.," said Sam Hoff, Chief Executive Officer of Patti Engineering. "Nick is a dynamic sales and business development professional who is passionate about technology and helping customers solve automation challenges. We are very pleased to have him leading our business development in the Midwest."
Patti Engineering is a CSIA Certified control system integrator offering high-caliber engineering and software development services in the fields of industrial automation and shop floor IT solutions. A recognized partner of many automation technology companies, Patti Engineering is a Siemens Solution Partner, an Authorized Mitsubishi Integrator, in addition to being in the integrator programs for Phoenix Contact, Matrox, Indusoft and Kawasaki Robotics.
About Patti Engineering, Inc.
Patti Engineering, Inc. is a CSIA Certified control systems integration company offering high-caliber engineering and software development services. Patti Engineering's technical expertise in electrical control and information systems provides turnkey control systems integration for design/build, upgrade/retrofit and asset/energy management projects. Industrial automation, production intelligence and shop floor IT solutions services include: project management, electrical engineering, hardware design, hardware procurement, software development, installation, calibration, start-up testing, verification, documentation, training and warranty support. Customer satisfaction and project success earned the company placement in the Control Engineering Magazine's Hall of Fame. For more information, visit http://www.pattieng.com.
Featured Product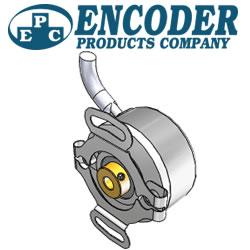 EPC is excited to announce our NEW online 3D Configurator. This new tool makes it even easier to configure EPC's products exactly how you need them for your application. The 3D Configurator interface is intuitive and works in any web browser for both desktop and mobile. It'll only take you a moment to learn your way around the program. Careful, though: it's so fun to play with, you may spend a whole afternoon on it!