The Lempert Report Innovation Series Highlights New Technological Farming Investment and Mentorship Programs to Improve Farming Practices.
SANTA MONICA, Calif., Feb. 26, 2015 -- With a growing produce demand and a shortage of farm workers, agricultural areas like Salinas Valley, California are tuning to technology investment programs like Thrive Accelerator to improve farming practices. These farming innovations are featured in this week's The Lempert Report Innovation Series.

Sponsored by Tetra Pak in the U.S., the weekly videos are found online at The Lempert Report's YouTube Channel and on Tetra Pak's U.S. consumer website BeCartonSmart.com.
"The world population is expected at 9 billion people in 2050 and we need to create more food to feed everyone," says Phil Lempert, CEO and editor of The Lempert Report. "To meet future food demands, global production will have to increase by 70 percent and applying technology is key."
One program called Thrive Accelerator is highly selective for technology-enabled startups in the "Precision Agriculture space." Ten startup companies are selected to gather and connect in the Salinas area for mentorship, collaboration, and direct access to the top fresh agriculture companies in the world. One of the chosen is Harvest Automation from Boston.
Harvest Automation created robots that help automate and mechanize labor in nurseries and greenhouses. These robots navigate autonomously, and help farmers move goods and gather information within existing and some unstructured environments.
The Lempert Report Innovation Series is available online for consumers, food industry insiders and as ready-to-air segments for newsrooms.
About The Lempert Report
The Lempert Report is an up-to-the minute empowering video trend report uploaded every Monday, Tuesday, Thursday and Friday. TLR is the leading resource for supermarket trends and where they intersect with the consumer; offering both the retail and CPG communities' unique insights to capitalize on those opportunities. www.TheLempertReport.com
About Tetra Pak
Tetra Pak is the world's leading food processing and packaging solutions company. Working closely with our customers and suppliers, we provide safe, innovative and environmentally sound products that each day meet the needs of hundreds of millions of people in more than 170 countries around the world. With more than 23,000 employees based in over 80 countries, we believe in responsible industry leadership and a sustainable approach to business. Our motto, "PROTECTS WHAT'S GOOD™," reflects our vision to make food safe and available everywhere. www.tetrapakusa.com.
Featured Product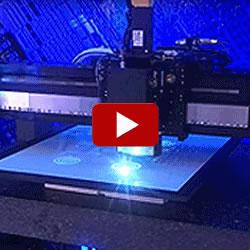 PI provides standard and custom linear, rotary, and spherical air bearing systems. They are available with 3-phase motors or voice coil motors, integral optical linear encoders. Our air bearings / and systems serve OEM, industrial, and research markets.