Numina Group will release the next generation of their patented One-Step Plus and X-Press PAL pack and ship, print and insert, and print and apply labeling systems at ProMat 2015 Booth 3553, March 23 - 27 at McCormick Place, Chicago, Illinois. The latest versions offer more flexible and scalable solutions to automate pack and ship for distribution and order fulfillment operations shipping between 800 to 20,000 UPS, FedEx, and USPS packages a day.
Woodridge, IL March 18, 2015

Print and apply labeling is essentially a low-cost robot that automates the application of packing sheets and shipping labels to dramatically reduce manual labor and increase throughput for omni-channel, B-to-B and Internet shipments. Medical, pharmaceutical, computer and electronics industries require that packing slip order documentation and shipping labels be applied to the outside of sealed cartons and cases shipped to customers. These and other distribution industries benefit from the two label design.
Traditionally, a distribution center relies on workers at a PC workstation to capture parcel weights, print and then manually apply packing documents and shipping labels. The worker decides on carton sizes, adds void fill and again manually seals (tapes) the carton closed. This results in 50% to 100% higher labor costs and inefficient packing that increases shipping errors and freight costs.
"In addition to labor savings and increased throughput and accuracy, companies are seeking technologies that reduce lifting, bending and repetitive work tasks and free up valuable floor space taken up by manual operations," stated Dan Hanrahan, president of the Numina Group. "The shortage of labor, employee absenteeism, rising workers compensation and liability insurance costs are all major factors that are accelerating the demand and increasing the justification for automating order fulfillment operations. A mid-sized order fulfillment operation shipping 800 to 3,000 parcels a day can justify automation through labor and ergonomic savings in an 18 month or less ROI window," Hanrahan explained.
The apply on-the-fly label process provides the ability to apply a combination packing/information document and removable shipping label to every shipment. The top applied label includes an adhesive die-cut border around the label that allows the customer an easily removable packing sheet or up to two 8" x 11" single or duplex printed documents placed under the removable shipping label. The print and apply systems can be used with virtually any size and weight cartons from 6.5" W x 8.5"L to over 36" W x 66" L x 36" H and weights from .5lbs. to 70 lbs.
Numinas latest systems are based on a modular design using Ethernet-based controls to significantly increase the print and apply labeling speed and eliminate the bottleneck in traditional print and apply shipping/manifesting systems. The Ethernet control architecture more easily allows a customer to add additional functionality by selecting from a family of pack automation technologies to incorporate in-line Void Fill, Sealer/Tapers, Weighing, Dimensioning, Auto Document Insert or Auto apply of the packing slip or the exclusive 8" x 11" combination pack sheet and shipping label to the outside of the carton.
Numina uses Panther Industries P-8 family of print and apply and RFID applicators for this product line. The P-8 has the fastest control cycle time and most rugged design of any applicator in the industry. The P-8 includes a color touch screen with feature-rich user screens that include machine self-diagnostics and machine status on the user display to simplify the operation. The eight user screens can be viewed both locally and through a built-in web browser anywhere in the operation.
Numinas pack and ship labeling automation systems are managed by Numina Groups Real-time Distribution Software, RDS, a Tier 1 Warehouse Control and Execution System, WCS. RDS can easily scale from small to large DC operations and manage the entire order fulfillment operation and a full family of automation modules with the unique ability to also be tailored to customer-specific rules and application requirements.
RDS can manage the entire order pick, pack and ship processes along with labor management tracking. The system supports work balancing to improve order flow, tracks and reports productivity to increase throughput and operational efficiency and profitability. The software is highly scalable and modular using the latest advancements in voice-directed picking to streamline the entire pick, pack, and ship distribution automation requirements.
About The Numina Group
Numina Group has established itself as a technology innovator in material handling and automated order fulfillment automation. The company provides Warehouse Control and Execution Systems WCS, Voice Picking Order Fulfillment with a full family of automated technologies including in-line Dimensioning, Vision Capture Systems, Print and Apply Labeling, ASRS, conveyor, sorting and engineering design services. The combination of these products, services and industry expertise positions the Numina Group as your single-source automation partner.
Featured Product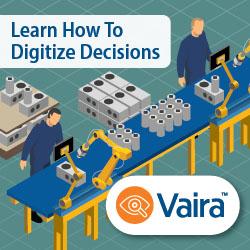 Seamless, Smart Inspection. Designed to work with existing inspection hardware and software, the embedded platform integrates plug-in vision inspection AI skills, a user-friendly approach to integrate custom capabilities, and a powerful NVIDIA GPU to accelerate the development of more advanced machine learning and computer vision algorithms.