Variable beam splitters have a inhomogeneous layer distribution on a square substrate.
The components are used to incorporate two beams in an assembly with a

single laser when the laser power of both partial beams were supposed to be
identical following the last optic in the system. This is impossible with
conventional beam splitters because the different components transmit light
unevenly.
The beam splitters are based on a customer request. The designs depend on
the wavelength: If a variable beam splitter is developed for a wavelength of 532
nm, it does not function at another wavelength. For example, for 1064 nm
designs, transmissions from 45% to 55% and 10% to 70% are available, or for
the wavelength 753 nm transmissions from 4% to 20%.
Two standard sizes are offered: 45 mm x 22 mm and 70 mm x 22 mm. Other sizes
are available but the maximum length of the substrates is restricted at 70
mm.
http://www.lasercomponents.com/de-en/product/beam-splitter-cubes/
Featured Product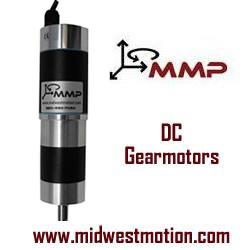 Midwest Motion Products, Inc. (MMP), is a well-established, healthy, & growing Family Owned Business, founded in 2001. MMP specializes in cost-effective standard DC Gearmotors, Motors, Controls, and ancillary equipment. Known world-wide for our "Lightning Fast" delivery capabilities, you can have a Standard Planetary or Right Angled DC Gearmotor BUILT and SHIPPED, often on the very same day you call. Offering Brushed and Brushless designs, with winding voltages ranging from 12 VDC to 120 VDC, we can deliver your "Robust & Reliable" samples within HOURS, instead of weeks, or even months.