More than 1,100 international and local exhibitors to showcase intelligent manufacturing technologies that are set to transform the industry
SHENZHEN, China, March 30, 2015 -- The 16th Shenzhen International Machinery Manufacturing Industry Exhibition (SIMM) opens today, occupying all halls at the Shenzhen Convention and Exhibition Center, spanning over 110,000 square meters of exhibition area, and runs through April 2.

The four-day event features more than 1,100 exhibitors from mainland China, Hong Kong, Taiwan and 16 other territories including South Korea, Germany, Japan, Switzerland, United States of America and United Kingdom. Together, they are showcasing more than 3,600 machine tool systems and 10,000 types of products, revolving around this year's theme of Intelligent Manufacturing Changes the Future.
Yao Jiguang, General Manager of SIMM, said: "Mainland China's manufacturing industry is undergoing a period of rapid transformation. Like in other manufacturing strongholds, intelligent manufacturing is set to change the face of manufacturing in mainland China. In order to survive and thrive, mainland Chinese manufacturers need to adapt to the changing economic and market environment by upgrading their capabilities and repositioning themselves."
"Visitors can find the latest intelligent systems, automation and robotics technologies throughout SIMM. Flexible manufacturing automation systems dominate the show floor, ranging from machining centers and CNC machine tools to sheet metal stamping and laser cutting. Many exhibitors are also showcasing complete assembly line systems instead of individual machine tools. Digital processing and manufacturing technologies are also highlights of this year's show," added Yao.
SIMM received strong support from the machinery and manufacturing industries. Attending this year's opening ceremony are:
* Chen Biao, Vice Mayor, Shenzhen Municipal Government
* Gao Lin, Vice Chairman, Economy, Trade and Information Commission of Shenzhen Municipality
* Zhang Yaohua, Chairman, Shenzhen Machinery Association
* Huang Shaoping, Standing Vice-Chairman and Secretary General, Shenzhen Machinery Association
* Yao Jiguang, General Manager, SIMM
* Spenser Au, CEO, Global Sources
* Norihiko Shimizu, Executive Vice President, Yamazaki Mazak Corporation
* Hirokazu Narui, General Manager, Amada International Trading (Shenzhen) Co., Ltd.
* Yu Wenhai, Assistant General Manager, Baosteel
The entire machinery supply chain under one roof
SIMM includes five concurrent exhibitions that feature the industry's leading companies and showcase world-class technologies in different segments:
* Metal Cutting Machine Tools (Halls 1 and 6) -- featuring digital metal cutting technologies from Mazak, the world's largest machine tool manufacturer, HAAS, Hurco, Siemens, GF Machining Solutions, SMEC, SMTCL, and more.
* Metal Forming Machine Tools (Halls 2 and 3) -- showcasing sheet metal forming technologies from Amada, the world's leading sheet metal processing machine manufacturer, Trumpf, Haeger, Han's Laser, Jinfangyuan, and more.
* Intelligent Integration & Robotics (Halls 7 and 8) -- the show's fastest growing zone with more than 300 robotics manufacturers, system integrators, and automation and transmission control system suppliers, including Fanuc, KUKA, Comau, Mitsubishi, Nachi Fujikoshi, GSK, Greatoo and HSR.
* Mould, Special Steel, Precision Parts & 3D Technology (Halls 4 and 5) -- featuring global steel leaders such as ArcelorMittal, the world's largest steel manufacturer, SSAB, ASSAB, Scana, Bohler International, SCHMOLZ + BICKENBACH, Baosteel Group and Dongbei Special Steel Group. It also features top 3D measurement and 3D printing companies such as Hexagon, Zeiss Metrology, Accretech and SolidWorks.
* Cutting Tools & Tools (Hall 9) -- including top companies such as Sandvik, the world's leading supplier of cutting tools and tooling systems, Walter AG, Dijet, TaeguTech and Zhuying Group.
Also held concurrently with SIMM is the Shenzhen Machinery Association's annual meeting. As the largest and most influential manufacturing event in South China, SIMM has established itself as the annual platform where the industry's best demonstrate their innovative and sophisticated products and technologies.
Themed conferences to prepare the industry for the future
SIMM will also feature focused events designed specifically to keep industry professionals updated with the latest industry trends and upcoming developments.
The second annual Robotics Application Conference will address the implementation and productivity issues faced by mainland China's manufacturing executives to use robotics to automate their operations. This marquee event is jointly organized by SIMM, Global Sources' Robotics China and the Shenzhen Robotics Association, and will feature industry experts, as well as leaders from robotics suppliers, system integrators and user companies. Two more technical seminars each focusing on robotics applications in the communications and household appliances industry will be held on subsequent days.
SIMM is also co-organizing with the Special Steel Enterprises Association of China the 2015 Global Special Steel Industry Summit Shenzhen, gathering the largest steel enterprises in mainland China and the world, and major special steel users in South China. The Summit delegates will discuss the current status and future trends of an industry faced with increasing demand for specialty and quality steel for such applications as plastic moulds, metal stamping die and die casting moulds.
This year's show also features the Intelligent Manufacturing Hub (at 2/F Platform, Hall 6), the culmination of SIMM's year-round program to engage industry professionals beyond the show floor. The Hub will introduce visitors to the all-new Intelligent Manufacturing website as a 24/7 resource for upcoming manufacturing trends and will also feature a series of seminars to promote idea exchange and industry advancement. Topics range from a demo of a new e-commerce platform, export marketing for SMEs to management issues when applying robotics. It will feature speakers from FIYTA, Lenovo, Foxconn, Comau, Shenzhen Academy of Metrology & Quality Inspection and more.
The organizers expect more than 120,000 visitors from more than 50,000 companies to attend this year's show, including more than 200 group delegations.
Attendance at SIMM is free to industry professionals. For more information about the exhibition, please visit http://www.simmexpo.com/en.
Global Sources (NASDAQ-GSOL) is the international marketing partner of SIMM.
About SIMM
The Shenzhen International Machinery Manufacturing Industry Exhibition (SIMM), launched in 2000, is the first exhibition in South China to be approved by UFI, the Global Association of the Exhibition Industry, and among the first to be audited by BPA Worldwide. In 2014, it received its Trade Fair Certification from the US Department of Commerce.
SIMM is organized by Shenzhen Xieguang Convention & Exhibition Co. Ltd., Shenzhen Huanyue Convention & Exhibition Co. Ltd., and China Shenzhen Machinery Association. The 2014 show featured 1,112 exhibitors from Greater China and 16 other nations (with an exhibition area of 110,000 square meters) and was attended by 67,918 local and overseas visitors from 44,795 companies, including 419 corporate delegations. For more information about SIMM, visit http://www.simmexpo.com/en.
Featured Product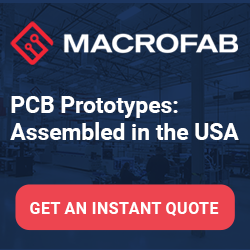 At MacroFab, we understand the challenges engineers face when searching for the perfect partner to bring their visions to life. Traditional overseas prototype factories may offer low-cost solutions but often have hidden compromises. Say goodbye to subpar quality, communication barriers, and frustrating delays - choose MacroFab for a stress-free, reliable, and professional prototyping experience.