SME seeking speakers for its industry-focused and technology-driven events held throughout North America.
DEARBORN, Mich. April 14, 2015

SME, a key resource to the manufacturing industry, is currently seeking speakers for its industry-focused and technology-driven events held throughout North America. These speakers often lead SMEs knowledge-sharing conference sessions, which are designed to educate and inform the manufacturing community on the latest topics, trends and technology.
"SME speakers are technical experts who share best practices and innovative solutions with manufacturers," said Debbie Holton, director of events, industry strategy at SME. "By presenting, you make an impact on our industry, connect with fellow experts and gain valuable exposure for you and your company."
Annually, more than 90,000 manufacturing professionals attend SMEs hands-on, informative and interactive events, which cover a variety of industries and advanced manufacturing technologies, including:
* Additive manufacturing/3D printing.
* Composites.
* Robotics.
* Lightweighting.
SME is looking for speakers with the following qualifications:
* Speakers who can share their noncommercial best practices, case studies and innovations in manufacturing.
* Qualified speakers should have a good understanding of advanced manufacturing and a familiarity with specific technologies and/or processes used in a variety of industries.
Speaking at an SME event is voluntary as SME does not compensate its speakers and/or reimburse them for any travel costs incurred.
Anyone interested in becoming an SME speaker is encouraged to submit their contact information through an online submission form. To learn more about the benefits of being an SME speaker, visit sme.org/speaking-opportunities. You can also contact SME Customer Care at 800-733-4763 or service(at)sme(dot)org with any questions or requests for additional information.
About SME
SME connects all those who are passionate about making things that improve our world. As a nonprofit organization, SME has served practitioners, companies, educators, government and communities across the manufacturing spectrum for more than 80 years. Through its strategic areas of events, media, membership, training and development, and the SME Education Foundation, SME is uniquely dedicated to the advancement of manufacturing by addressing both knowledge and skill needs for the industry. Follow @SME_MFG on Twitter or facebook.com/SMEmfg.
Featured Product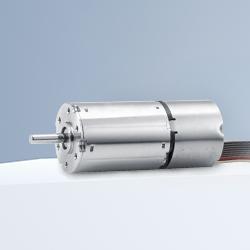 The FAULHABER stepper motor AM3248 raises the bar in terms of performance and dimensions. Offering up to 10,000 rpm, it achieves five times the speed of comparable stepper motors. Combined with a gearhead reduction of 100:1, it supplies a torque of 5 Nm. With a diameter of just 32 mm, it is suited for a wide range of applications in areas such as aerospace, laboratory automation, the semiconductor industry, robotics and 3D printing. Learn more!