Drone Academy X-Inspire 1 is a feature length, multi-part instructional video that teaches drone pilots how to assemble, care for, and pilot their DJI Inspire 1. Experienced drone pilot Colin Burgess hosts the video along side film and television star Corey Feldman. Drone Academy X now offers an opportunity to partner and start your own drone business.
Fort Lauderdale, Fl April 23, 2015

After the immense success of Drone Academy X-Phantom 2, Drone Academy X has released a highly anticipated instructional video for the DJI Inspire 1. Available today for digital download through DSLRPros.com, the 100+ minute video gives drone pilots of any skill level all the information they need to expertly operate their craft. Covering everything from simple assembly and battery maintenance to the principals of aerial photography, this course is a must have for all owners of the DJI Inspire 1.
As the popularity of aerial drones has increased, so has the need for education on the piloting of these crafts. But as flight characteristics and equipment vary from craft to craft, it is important that there be a training series that explores each craft individually. Through high quality video content and valuable in-class courses, Drone Academy X has established itself as the most well produced and informative Unmanned Aerial System based instructional series available.
The host of Drone Academy X-Inspire 1 is Colin Burgess, a professional drone pilot with many years of experience piloting Unmanned Aerial Systems. Colin's co-host is film and television star Corey Feldman. With over 40 years of experience in the film industry and having stared in The Goonies, Gremlins, The Burbs (and many more iconic films) Corey has seen the art of filmmaking change drastically and knows that the future of film is tightly bound to the future of drone technology. The combination of Feldman and Burgess leads to nearly 2 hours of informative and entertaining education.
Drone Academy X now offers an opportunity to start your own drone training business via their licensing program. Low start-up costs and the technical expertise of your Drone Academy X team make this an excellent opportunity to enter the UAV market with confidence.
About Drone Academy X
Drone Academy X is one of the most advanced and informative drone training programs in the United States. Drone Academy X is a licensee program based on in class courses and digital content that is designed to educate and inform the public on safe and effective drone practices. With courses available for small and large crafts, Drone Academy X caters to pilots of all skill levels.
To Purchase Drone Academy X-Inspire 1: http://www.dslrpros.com/buy-services/drone-academy-x-inspire.html
For Press interested in doing a review of the DAX Inspire 1 product please contact sales(at)dslrpros(dot)com for your free evaluation copy.
For more information on Drone Academy X: http://www.droneacademyx.com/
For Questions About Becoming a Drone Academy X Licensee, email: sales(at)droneacademyx(dot)com
Featured Product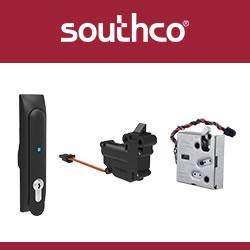 Many robotics engineers need to securely mount and latch sensitive electronic components in their robotics applications; Southco is able to help reduce theft and vandalism with our proven and reliable access technologies. Learn how Southco can help secure your robotics, or other smart city application, from theft and vandalism.