Ptanewsroom.org has announced the addition of "Global Nuclear Response Robot Market Analysis and Segment Forecasts To 2019" Market Research report to their Database.
Worldwide markets are poised to achieve significant growth as automated process is put in place to provide nuclear power capability worldwide. These responder robots are evolving a new core technology in which all participants in the industry and in governments worldwide must invest.

Nuclear response robots are being built out so the nuclear industry can build out devices that leverage rapid safe response. Well, now is the time to use robots in this nuclear industry.
Nuclear responder robots are mobile automated process platforms that are responsive to nuclear handling needs. They are emerging in the context of globalization and nuclear energy development. Nuclear robots are inherently local, they are used locally at nuclear energy installations and for materials handling where the materials may be radioactive. They are needed by personnel in particularly dangerous situations. Nuclear responder robots are evolving as specially designed ground robots used to address nuclear and defense needs to support managing radioactive materials.
Nuclear response robot market shares and market forecast analysis considers that the targeted robots have a new market based on robotic advances in size, mobility, sensors, and materials handling devices.
The move from a primary delivery with a cost structure that accounts for truck rolls to a portable device market is set to bring dramatic changes to the industry. For vendors that have relied on the distribution network and financing the distribution network, their hold on the market has shifted.
Nuclear responder robot markets at $55 million in 2012 are anticipated to reach $1.1 billion dollars by 2019. Growth is a result of new interest in introducing automated process into nuclear markets.
About PTA Newsroom
Ptanewsroom.org is your sole source for meeting all the requirements of market research. Our data folder is inclusive of more than 70, 000 reports related to market research from more than 35 leading worldwide publishers and detailed market research analysis.
We provide you customization alternatives on reports. With complete data on distributors and the industries for which they distribute, we assist you with making buying choices by recording your data requirements with our vast compilation of reports.
Contact:
Felton Office Plaza,
6265 Highway 9,
Felton, California, 95018,
‏United States
Phone: 1-800-489-3075
Email: sales@ptanewsroom.org
Featured Product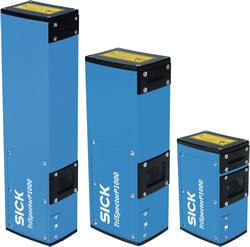 LiDAR (Light Detection and Ranging) is one of the most reliable methods for parts sensing in factory automation today. SICK has made this technology affordable and easy to use! Click on the video link below to learn about the TiM1xx LiDAR sensor and how it provides: - Area scanning LiDAR technology in a standard sensor package - 200-degree field of view and 3 meter sensing range allows for 169 square feet of area scanning - Compact size and light weight enables ease of deployment in "non-standard" type applications, like end-of-arm robotic tooling - Wide area scanning without having to mount a transmitter and receiver makes installation much easier - IO Link for easy configuration