US-Based ULC Robotics CISBOT Robot is Deployed Underground for UK Gas Utility SGN
Hauppauge, NY June 17, 2015

ULC Robotics, a leading robotics, energy services, and research and development company focused on the energy and utility industries, has deployed its Cast Iron Joint Sealing Robot (CISBOT) for the first time in Scotland on iconic George Street in Edinburgh. Similar to Fifth Avenue in New York City, the visitors and high-end shop owners along George Street are not likely to notice CISBOT because the robot is virtually invisible.
In conjunction with UK gas distribution network SGN, CISBOT will carry out advanced maintenance in more than 1,965 feet of gas pipe that delivers gas to businesses and residents in one of the citys most high profile and central locations. Unlike traditional methods of rehabilitating or replacing cast iron gas mains, ULCs CISBOT robot enters the live, large diameter cast iron gas mains through small excavations and the robots advanced technology enables it to repair joints while minimizing disruption to the public.
"In George Street, well be carrying out maintenance on around 1,965 feet of gas pipe. The work will take approximately six weeks, however the use of this technology will make a difference in minimizing disruption, as we will only need to make two excavations in the road," said Matt Ferguson, Team Manager for SGN. "In fact, 96% of the work will be unseen as it will take place under the ground."
By using ULCs CISBOT robotic technology on George Street, the non-intrusive work performed on live gas mains means that many businesses along the busy section of the street benefit because their gas services remain intact and online during the procedure. Furthermore, the work done with CISBOT reduces the risk for gas leaks, and because there are no large-scale excavations, greenhouse gas emissions are greatly reduced.
"Gas utilities in the United States and in the UK are dedicated to making pipeline safety and reliability a paramount priority," said Gregory Penza, President of ULC Robotics. "CISBOT technology helps gas utilities, such as SGN, maintain the safety and reliability of large diameter cast iron gas mains by renewing the joints, where gas is most likely to escape."
In addition to the George Street project, ULC Robotics performs year-round operations for SGN and now has two CISBOT systems dedicated to the gas utilitys field operations.
CISBOT is currently operated on two continents in highly populated areas including London, Edinburgh, New York City, and Boston to seal joints in live gas mains.
About ULC Robotics, Inc.
ULC Robotics, Inc. is a leader in developing and deploying innovative technology and processes that help pipeline operators and energy companies repair, inspect and assess their infrastructure. The deployment of ULC Robotics range of products and services helps to eliminate costly and disruptive excavation while eliminating gas leaks, reducing greenhouse gas emissions and improving efficiency.
Both ULC Robotics and their clients have shared accolades for developing some of the most innovative products in the energy industry. Recognition includes a 2014 UK Energy Innovation Award for enabling gas utilities to deliver a safe and reliable supply of energy to customers and inclusion on the 2014 Top 50 Global Robotics Companies by Robotics Business Review. For more information on ULC Robotics, Inc. and its products and services please visit http://www.ulcrobotics.com
About SGN
SGN operates over 74,000km of gas mains and services in Scotland and the south of England. Whoever the supplier is, SGN has a responsibility to deliver gas safely, reliably and efficiently to all 5.8 million customers. For more information about SGN visit http://www.sgn.co.uk
Featured Product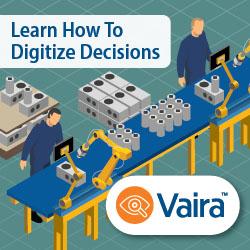 Pleora's AI Gateway simplifies the deployment of advanced machine learning capabilities to improve the reliability and lower the cost of visual quality inspection.