Leading Companies from a Dozen Countries are Backing SPAR Point Groups Inaugural Event in Las Vegas
SPAR Point Group announced today the list of market-leading UAV companies that have put their support behind Commercial UAV Expo by booking exhibit space. Already 55 companies from a dozen countries have contracted for exhibit space, with many more expected to sign on for the opportunity to showcase their solutions to an audience of end-users in top growth markets for UAS (Unmanned Aircraft Systems). The event will take place October 5-7, 2015 at Caesars Palace in Las Vegas.

The international exhibition will bring together sUAS vendors, drone manufacturers, component and sensor manufacturers, software providers and service companies, and will feature over 100 booths of cutting edge solutions from the worlds top UAS suppliers, including:
3D Robotics
Aerialtronics
AeroTestra
Aeryon Labs
AGERpoint
AirGon, LLC
AirRobot
Airware
Alta Devices
Altus Unmanned Aerial Solutions
Applanix
ArrowData
Autodesk
Bentley
Avyon
Delair-Tech
DroneDeploy
EnviroMINE, Inc.
Earth Imaging Journal
Fuerte Cases
Futaba Corporation of America
GeoShack
Harris Corporation
HPRC Cases-Plaber Srl
IDETEC Unmanned Systems
ITRES Research Ltd.
Informed Infrastructure
Kespry
Laser Technology Inc.
Leica Geosystems/Aibotix
Mapbox
microdrones
NECTAR Department of Science and Technology
NovAtel Inc.
Orbit GT
Oxford Technical Solutions
Point of Beginning (POB)
Poms & Associates
PrecisionHawk
Positioning Solutions Co.
Ran-Dee/Kestrelfindme.com
RIEGL USA
RPA Technologies Ltd
senseFly Ltd
Sensors & Systems
Shenton Consulting
ShenZhen Grepow Battery CO., LTD
Silicon Forest Electronics
SmartChutes
Spotscale
Technodigit
Topcon Positioning Systems
Trimble Navigation/Gatewing
UAV Solutions
Uniforce Sales and Engineering
Unmanned Systems Canada
University of Aberdeen - UCEMM
Unmanned Experts
U.S. Forest Service
xyHT
The impressive list of exhibiting companies, as well as strong early attendee registration, demonstrates the confidence the industry has in SPAR Point Group, organizer of Commercial UAV Expo.
"We have expertise in the geospatial market, know the players, and understand the challenges potential users are facing," said Lisa Murray, Director of Commercial UAV Expo. "Weve proven were able to deliver end-users, and thats one of the reasons we've had such success attracting these top vendors."
SPAR Point Group has over 15 years of experience producing world-renowned events and media in the geospatial arena, including SPAR International, the International LiDAR Mapping Forum and http://www.SPARPointGroup.com. Capturing Reality Forum (formerly European LiDAR Mapping Forum and SPAR Europe) and GeoBusiness Show are produced by the UK office of SPAR Point Groups parent company, Diversified Communications.
The Commercial UAV Expo conference program will feature presentations from UAV industry experts, who will share key insights into the issues end-users face when implementing UAS, including systems selection and integration; developing enterprise workflows, guidelines and policies; data management and integration; and legal, safety and regulatory considerations. Plenary sessions and panels cover topics of interest to all end-users regardless of industry, while breakout sessions focus on UAV technology, applications and opportunities in the various vertical markets.
"Commercial UAV Expo will provide the answers, technology and connections end-users need," said Ms. Murray. "Our focus on the needs of the end-user in specific growth markets for UAVs differentiates us from other events in the space."
For more information visit http://www.expouav.com. Registration is available online here https://www.xpressreg.net/register/uave105/landingv2.asp.
About Commercial UAV Expo
Commercial UAV Expo is a conference and exhibition exclusively focused on the commercial sUAS (small Unmanned Aerial Systems) market in North America covering industries including Surveying & Mapping; Civil Engineering & Infrastructure; Mining; Construction; Process, Power & Utilities; Precision Agriculture; Law Enforcement, Security, Search and Rescue (SAR), and more. It is organized by SPAR Point Group, a leading organizer of conferences and trade shows with 15 years in the geospatial arena, including SPAR International and International LiDAR Mapping Forum. SPAR Point Group is wholly-owned by Diversified Communications. Commercial UAV Expo will take place October 5-7, 2015 at Caesars Palace in Las Vegas.
Featured Product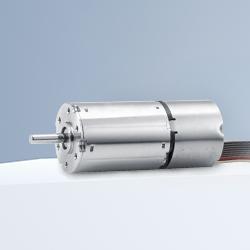 MICROMO launches the new MC3/MCS motion control family. The new high performance, intelligent controllers are optimized for use with FAULHABER motors, offer electronics for simple operation with state-of-the-art interfaces for multi-axis applications, and provide a motion control system solution with the most compact integration into industrial grade housing.