CNC machining company, Protomatic, was recognized as one of 4 "Top Shops" by Modern Machine Shop magazine.
Dexter, MI August 27, 2015

Precision CNC machining company, Protomatic, was recognized by Modern Machine Shop magazine with the Top Shops Honors Program award.
Modern Machine Shop evaluated 277 shops this year. Protomatic won the Best Shopfloor Practices category for its attention to spindle utilization, overall equipment effectiveness, setup time, use of machine-tending robots and other forms of automation, and lean manufacturing processes.
Protomatic is based in Dexter, Michigan, with areas of expertise including prototype machining and custom short-run precision CNC milling and turning.
Industries served by Protomatic include medical, aerospace, automotive and military. Protomatic puts an emphasis on "Life-Saving Precision" from product design through production.
Featured Product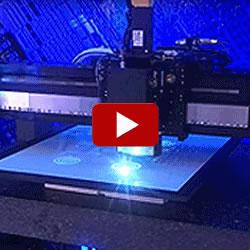 A traditional gantry system employs X-Y or X-Y-Z range of motion. Mounted on a base plate, usually granite, 2 parallel rails constitute the synchronized Y axis motion while the cross axis (bridge axis) provides the X motion. A vertical axis can be added on the bridge for the Z motion. A Split Bridge system can be less complex than a traditional gantry system because synchronization of the two parallel linear motors is not required. Both systems are used in industrial production, testing, and additive manufacturing.