CNC machining company, Protomatic, was recognized as one of 4 "Top Shops" by Modern Machine Shop magazine.
Dexter, MI August 27, 2015

Precision CNC machining company, Protomatic, was recognized by Modern Machine Shop magazine with the Top Shops Honors Program award.
Modern Machine Shop evaluated 277 shops this year. Protomatic won the Best Shopfloor Practices category for its attention to spindle utilization, overall equipment effectiveness, setup time, use of machine-tending robots and other forms of automation, and lean manufacturing processes.
Protomatic is based in Dexter, Michigan, with areas of expertise including prototype machining and custom short-run precision CNC milling and turning.
Industries served by Protomatic include medical, aerospace, automotive and military. Protomatic puts an emphasis on "Life-Saving Precision" from product design through production.
Featured Product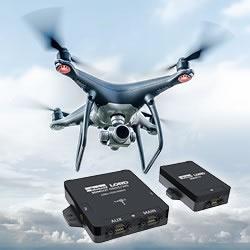 The new complete inertial navigation solution comes with GNSS/INS 3DMGQ7 sensor, 3DMRTK correction modem and real time SensorCloud RTK correction network. The sensor comes with Dual antenna GNSS, tactical grade IMU with centimeter-level accuracy with RTK. Low profile and light weight at 78 grams, this sensor is The sensor is optimized for size and weight in Unmanned Ground Vehicles, mobile robots and autonomous vehicles. The network interface 3DMRTK modem is seamlessly integrated into the 3DMGQ7 sensor supports industry-standard NMEA and RTCM 3.1 protocols. The network RTK support comes with cellular data plan. The SensorCloud RTK is a cloud-based RTK correction system with private encrypted data stream. Check out our G Series and C Series OEM products.