University of Pennsylvania-founded bioprinting startup, BioBots will debut its production desktop 3D printer, capable of printing functional 3D constructs from living cells, to a worldwide collective of leading researchers and clinicians in the fields of tissue engineering and regenerative medicine at the tri-annual TERMIS World Congress in Boston, MA on September 8th.
Boston, MA September 04, 2015

BioBots is excited to announce the launch of its premier desktop 3D bioprinter, the BioBot 1, at the 2015 TERMIS World Congress in Boston. The launch comes following a nine-month beta partnership with select researchers at leading tissue and biomedical engineering institutions around the world. The printer is revolutionary for its compact design, ease of use, and intuitive, open cartridge system, which allows researchers to purchase pre-prepared bioink kits for common tissue types, to which living cells can be added directly. Researchers can also design and utilize their own materials, of which dozens of formulations, both natural and synthetic, have been tested on the system.
The device will help put 3D bioprinting technology in the hands of more researchers around the world by significantly lowering the technical expertise, and cost required to operate similar devices in the past.
Starting with its beta community earlier this year, the company aims to pair its accessible technology model with a growing global network of researchers and clinicians to foster an open dialog around tissue engineering research and development.
Quote from BioBots Co-Founder and CEO, Daniel Cabrera:
"Our incredible team at BioBots is driven by the mission of engineering biology. To build the BioBot 1, we partnered with some of the most brilliant minds in tissue engineering, and together we've developed the world's most accessible biofabrication technology. This is one of many steps that we're taking towards democratizing the ability to build with life, and the ramifications are game changing. With the BioBot 1 comes the ability to build 3D living tissues that can be used to reduce the time and cost of developing new drugs, 3D living tissues that can be used to personalize therapies, 3D living tissues that can be implanted into patients and 3D living tissues that can be studied to explore the largest mystery of our generation - life. We can't wait to see what else people will build now that a BioBot can sit on every lab bench around the world."
With its beta release, researchers at universities like Stanford, Penn, MIT and Drexel have already created bone, liver and brain tissues from living human cells, and the company hopes the greater reach of BioBot 1 will fuel an even more massive wave of innovation in the coming year.
While still a young technology, bioprinting devices like the BioBot 1 have the potential to greatly aid researchers in understanding the progression of cancer and other pathologies, with the ability to replicate and study biological structures built out of a patient's own cells. Bioprinting can significantly reduce the length of drug testing cycles, and even enable patient-personalized treatment programs for complex diseases for the first time in medical history. While simple bioprinted tissues and organs have already seen transplantation in patients, the historically limited access to these devices has restricted innovation to large, well-funded institutions with large teams of highly specialized researchers. Greater access to this technology through easy to use desktop models like BioBot 1, and the collaborative community around bioprinting research that BioBots has created, will only accelerate this development.
Quote from BioBots Co-Founder and CEO, Daniel Cabrera:
"The digitization of biology has made it the exponential technology of our generation, we're excited to see the tools we build in the hands of amazing people that are engineering biology and pushing the human race forward."
About BioBot 1:
BioBot 1 comprises a number of innovations unique within the desktop bioprinting space. Its patented visible light technology makes it the only printer of its kind capable of curing biomaterials with safe visible light, allowing researchers to create precise 3D tissue constructs while preserving cell viability. Its dual-purpose heated extruder can mimic natural body temperature to protect cells from environmental stressors during printing, as well as cure thermoplastic support materials within safe temperature ranges for greater material flexibility. In an enhancement to its beta release, the BioBot1 includes a dynamic dual-extruder system, enabling researchers to deposit multiple materials interchangeably within the same sample, allowing for faster print times, greater print complexity and diversity of biomaterials to be used in the tissue construct.
Quote from BioBots CoFounder and CTO, Ricky Solorzano:
"We have spent the last year listening to our community and painstakingly deciding what features were most important to making the next generation of living tissues in the lab. The result is the best 3D bioprinter in the world - the BioBot 1. We have hit a perfect balance between versatility and accessibility. While being a very open system to allow users to input a wide range of materials, it still remains extremely easy to use. We are further releasing the most widely used bioink in the field today, BioGel, a gelatin methacrylate based solution, to easily allow labs to begin bioprinting with a matrix that is well characterized and tested. We are extremely excited to see what you will build."
The printer will be available for order September 8th, at a price of $10,000.
About BioBots:
BioBots creates high-resolution desktop 3D bioprinters and bioinks capable of producing functional three dimensional living tissues. Built to reduce the high costs of traditional 3D bioprinting systems, the accessibility to researchers and flexible open system architecture for construct design is making BioBots the platform of choice for leading bioengineering laboratories around the world. BioBots was founded in 2014 by University of Pennsylvania graduates Daniel Cabrera and Ricardo Solorzano, and is funded by DreamIt Health, 500 StartUps, and Ben Franklin Tech Partners. (http://www.biobots.io)
About TERMIS:
TERMIS, the Tissue Engineering & Regenerative Medicine International Society, is the premier global society concerned with regenerative medicine. The three continental councils, of the Americas, Europe and the Asia- Pacific region, each hold their own conferences in two consecutive years and then come together every third year to hold a World Congress. The regions take it in turn to host the World Congress, TERMIS-Americas having the privilege of organizing the 2015 meeting in Boston, MA. (http://www.termis.org)
Featured Product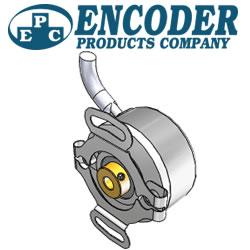 EPC is excited to announce our NEW online 3D Configurator. This new tool makes it even easier to configure EPC's products exactly how you need them for your application. The 3D Configurator interface is intuitive and works in any web browser for both desktop and mobile. It'll only take you a moment to learn your way around the program. Careful, though: it's so fun to play with, you may spend a whole afternoon on it!