The new control package features a simplified user interface and will be on display at Pack Expo Las Vegas 2015 (Orion Booth C-3023)
ALEXANDRIA, Minn. September 21, 2015

Orion Packaging, powered by Pro Mach, features at Pack Expo 2015 in Las Vegas, September 28-30, an upgraded control package for their Flex line of semi-automatic stretch wrapping systems. The upgraded control package features a larger, full color touch panel with a totally redesigned operator interface, remote monitoring, built-in diagnostics, and an onboard PLC with USB connectivity for easy software updates. (Orion Packaging Booth C-3023)
Navigation of menu items and operating parameters has been improved to make the user experience as intuitive as possible. Users can program wrapping "recipes" for certain pallet load types and sizes. The controller can also communicate production data wirelessly for management analysis. It can also transmit error data such as a film break or low stretch film to help operators achieve better efficiency. The 7" high resolution touch panel features IP65 protection for harsh industrial environments.
"This new control package makes our Flex line of stretch wrappers the most advanced in the market," said Steve Holland, Orion Vice President of Marketing. "We designed the operating system from the ground up so the Flex wrappers will be as easy to use as a smart phone."
For more information on Orion stretch and pallet wrappers, call 800-333-6556 and visit http://www.OrionPackaging.com. And stop by the Orion Booth C-3023 at Pack Expo.
About Orion
Orion Packaging, powered by Pro Mach, manufactures and sells heavy duty industrial stretch and pallet wrapping systems for beverage, food and drug, consumer products, and printing/publishing industries in the United States and internationally. It offers semi-automatic stretch wrapping turntable machines, and semi-automatic and automatic stretch wrapping rotary tower systems, as well as orbital, automatic, semi-automatic, and specialty stretch wrap systems. The company is based in Alexandria, Minnesota and offers its products through a network of distributors. For more information about Orion, visit http://www.OrionPackaging.com or contact 800-333-6556.
About Pro Mach
Pro Mach is a leading provider of integrated packaging and processing products and solutions for food, beverage, consumer goods, pharmaceutical, and other diverse companies. Through its brands, Pro Mach provides product packaging and processing equipment, PMMI certified training, installation, parts, and service in Bottling & Capping, Primary Packaging, Flexible Packaging, Material Handling, Labeling & Coding, and End of Line.
Pro Mach has a diverse customer base, from Fortune 500 companies to smaller, privately-held businesses worldwide, which depend on reliable, flexible, technologically advanced equipment and integrated solutions. Pro Mach is headquartered near Cincinnati, Ohio, with manufacturing facilities and offices throughout the United States, Canada, Mexico, and Europe. For more information about Pro Mach, visit http://www.ProMachInc.com.
Featured Product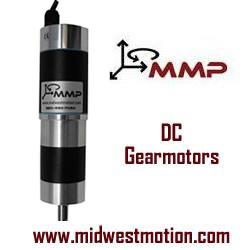 MMP is well known for our Lightning-Fast Delivery Capability, Huge On-Hand Inventory, High Volume Capacity and Time Tested and Proven Reliability Methods. Our 100+ years of combined work experience and being able to deliver continual committed service to design and engineer ideas into reality gives us a competitive advantage in the motion control industry. If you need a sample right away, we can be a project-saving convenience for you, so contact us today!!