DroneTracker Improves Both Acoustical and Visual Detection, Providing Industrys Most Comprehensive Detection of All Types of Drones
KASSEL, Germany & CHARLESTON, West Virginia--Dedrone announced today that the world's leading professional system to battle the threat of unmanned domestic drones is getting an upgrade. The DroneTracker detects unmanned aircraft and guards against spying, smuggling, potential terrorist attacks and invasions of personal privacy. The latest version of DroneTracker incorporates new hardware and more than 400 software improvements, including an HD camera, tighter integration with existing security monitoring systems and stronger acoustical detection. DroneTracker is equipped with a unique system of interacting audio and visual sensors. Based on multiple parameters such as noise, shape, and movement patterns, it provides the industrys most reliable detection of all types of drones.

"With more than 4.3 million drones expected to ship in 2015, corporations, stadiums, federal facilities, prisons and individuals are growing increasingly concerned over their own privacy and protection," states Brian Edmonds, President of Dedrone Inc. "Because drones come in a variety of shapes, sizes, and with various flight mechanisms, it is important to be able to take many factors into account in attempting to track their presence. With the latest release of DroneTracker, Dedrone is helping organizations and individuals protect their safety and privacy in a more efficient and effective way."
New Functionality in DroneTracker 1.5 includes:
Support for SNMP & SNMP Traps: New networking features allow better integration with existing security monitoring systems. In addition to custom TCP/IP messages, organizations can now communicate and send alert notifications via SNMP & SNMP Traps. This provides more flexibility for integration of the DroneTracker with existing security systems.
Optional Dedrone Cloud Services Integration: By using Dedrone Cloud Services, the system learns faster and the detection continuously gets better. Furthermore by using the Dedrone Cloud Service it is possible to provide statistical reporting of your drone alerts in the future.
Camera: The DroneTracker is now equipped with an industrial standard HD camera, which is functional in temperatures from -20°C to +70°C.
Housing: DroneTracker 1.5 is equipped with an IP54 classified housing, made of UV- and weather-resistant, splash and dust-proof plastic. With its new, dull-white finish, the DroneTracker perfectly blends into white walls where it is typically attached.
Dedrone also recently announced that it has started mass production of the DroneTracker, to meet increasing demand. "Customers and partners are increasingly aware of the risk that drones create to their organizations, and they are looking for safe, legal, and comprehensive solutions to address the problem of unwanted drones," said Dedrone Managing Director Jörg Lamprecht. "With our new product enhancements, and greatly expanded production capabilities, we are poised to capture the increasing demand for Dedrones solutions."
About DroneTracker - Multi-Sensor Drone Warning System
The size, speed and varying shape of drones make identification extremely difficult for a single monitoring method. Therefore, DroneTracker utilizes an array of sensors to detect drones in real time. DroneTracker is equipped with a unique system of interacting sensors. Based on multiple parameters such as noise, shape, and movement patterns, it is unlike any other drone warning system able to reliably detect all types of drones. The built-in camera saves images and videos in HD quality, providing crucial evidence of the threat intrusion.
About Dedrone
Dedrone provides a professional civilian drone early-warning and detection system. Founded in 2014, the company has raised $2.9 million in VC funding, including an investment by successful security entrepreneur Tom Noonan (Internet Security Systems, JouleX). The company leverages acoustic and video detection technology to detect the drone threats faced by governments and industry. Once detected, it allows prisons and other facilities to react quickly, gathering contraband, locking down jail cells, and looking for pilots close by. The system not only provides real time video of the incident, but records the threat for video evidence. More information at www.dedrone.com
Featured Product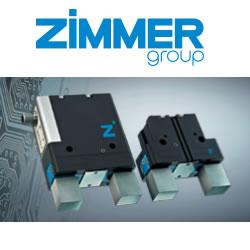 IO-Link is the first standardized IO technology worldwide for communication from the control system to the lowest level of automation.