FabTech is North America's Largest Metal Forming,  Fabricating, Welding and Finishing Event
KC Robotics, Inc. is pleased to announce participation alongside KUKA Robotics in FABTECH 2015. FABTECH is North Americas largest metal forming, fabricating, welding, and finishing event. KUKA Robotics and KC Robotics will be exhibiting at booth N18013. FABTECH is held November 9-12, 2015 at McCormick Place in Chicago.

At FABTECH 2015, KC Robotics will display its advanced manufacturing technology with a fully programmed welding cell that includes high speed laser touch sense welding. KC Robotics will reveal a cell from its new series of KCR Systems called the RW 200 with a KUKA KR 6 robot. Robotic experts will be available to discuss how KC Robotics can automate your manufacturing process and give you a competitive edge in your market.
The RW 200 system is available with five options of KUKA robots. It is a pre-engineered dual front-loading weld cell, which provides an economic solution for welding small to medium size parts produced at medium volumes. Its key advantage is the ability to change the tooling on one of the tables while the other remains in production. Dual welding stations eliminate wait on turntable rotation and reduce the total time required to weld a part. To learn more about KCR Systems, visit kcrobotics.com.
To learn more about the FABTECH show, visit www.fabtechexpo.com.
About KC Robotics
KC Robotics, Inc. specializes in robotic automation services for machine loading, welding and material handling applications. As an authorized integrator for KUKA, Yaskawa Motoman, OTC, and Kawasaki robots, KC Robotics provides expert engineering, design and programming for custom installations. The company is located in West Chester, Ohio. More information can be found at www.kcrobotics.com.
About FABTECH
FABTECH is North Americas largest metal forming, fabricating, welding and finishing event heads to McCormick Place in Chicago, IL USA. The upcoming event is expected to cover more than 550,000 net square feet and anticipates over 40,000 attendees and 1,500 exhibiting companies. FABTECH provides a convenient 'one stop shop venue where you can meet with world-class suppliers, see the latest industry products and developments, and find the tools to  improve productivity, increase profits and discover new solutions to all of your metal forming, fabricating, welding and finishing needs.
Featured Product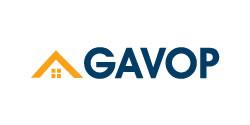 Gavop provides in depth research on housing, real estate and insurance topics.