Apps Address Region-Specific Grower Needs and Simplify Farm Management
SUNNYVALE, Calif., Nov. 6, 2015 -- Trimble (NASDAQ: TRMB) announced today that it has added several new third-party apps to its Android-based Trimble TMX-2050 display. The addition of these apps demonstrates Trimble's continued commitment to ensure farmers have access to specialized mobile apps that manage today's complex farming operations and address region-specific needs.

The new apps fall into several categories including:
* Diagnostic tools to identify and address implement error codes
* Fertilizer calibration charts for various brands of spreaders
* Identification of nutrient deficiencies
* Planter adjustment recommendations for various planter brands
* PDF reader
* Work order and documentation-based software applications for agriculture
To learn more about the new apps, visit: http://agdeveloper.trimble.com/app-central.
The apps are available for download from App Central marketplace on the TMX-2050 display. App Central provides farmers with enhanced flexibility to install apps, view descriptions and images, report issues, connect with developer partners, and stay current with on-demand updates. Users can search and find the apps most useful to their farm operations, language and regional compliance requirements.
"As we continue to add third-party apps on our TMX-2050 display, we are providing farmers with more localized choices so they can select the tools that best fit their machines, applications and regional needs," said Pierre-Andre Rebeyrat, marketing director for Trimble's Agriculture Division. "These apps can enable farmers to obtain needed information more easily and quickly, leading to more efficient management of their farm operations."
Every new TMX-2050 display solution includes wireless connectivity allowing farmers to view ongoing field activities, real-time commodity prices, real-time weather conditions to guide irrigation and field deployment decisions, and other valuable task information in the Connected Farm dashboard—without ever leaving the machine cab. It also enables wireless data transfer of as-applied maps and other field activities such as planting, spraying or harvesting, simplifying the overall management and transfer of farm data files.
Companies interested in developing apps for the Android-based TMX-2050 display can visit agdeveloper.trimble.com to learn more.
About Trimble's Agriculture Division
Trimble Agriculture solutions enable customers to maximize efficiency and reduce chemical and fertilizer inputs while also protecting natural resources and the environment. Trimble's precision agriculture solutions cover all seasons, crops, terrains, and farm sizes, and its brand-agnostic strategy allows farmers to use Trimble products on most vehicles in their fleet—regardless of manufacturer. To enable better decision making, Trimble offers the Connected Farm solution, which allows farmers to collect, share, and manage information across their farm in real time. To optimize water use, Trimble provides water solutions for irrigation, drainage, and land leveling. Trimble's product suite includes vehicle and implement guidance and steering, as well as a portfolio of correction options that are the most versatile of their kind in the industry. Additional solutions include an unmanned aircraft system (UAS) for aerial imaging and mapping; application control for seed, liquid, and granular products; a harvest solution; and farm management software.
For more information on Trimble Agriculture, visit: www.trimble.com/agriculture.
About Trimble
Trimble applies technology to make field and mobile workers in businesses and government significantly more productive. Solutions are focused on applications requiring position or location—including surveying, construction, agriculture, fleet and asset management, public safety and mapping. In addition to utilizing positioning technologies, such as GPS, lasers and optics, Trimble solutions may include software content specific to the needs of the user. Wireless technologies are utilized to deliver the solution to the user and to ensure a tight coupling of the field and the back office. Founded in 1978, Trimble is headquartered in Sunnyvale, Calif.
For more information, visit: www.trimble.com.
Featured Product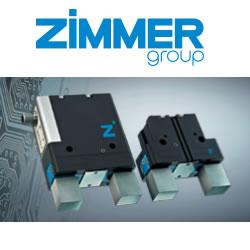 IO-Link is the first standardized IO technology worldwide for communication from the control system to the lowest level of automation.